HAMBURG, Germany – Monoclonal antibodies and their various derivatives now represent the biotechnology industry's dominant, incumbent technology. Six of the top 10 best-selling drugs are antibodies. Two more top 10 drugs are biologics based on fusion protein designs. In all, there are around a hundred antibodies on the market. Whether cell and gene therapy (CAGT) will ever attain that level of success was the subject of two lively panel discussions – on deal trends and valuation and on collaboration and integrated development of advanced therapies – which closed the 25th anniversary edition of BIO-Europe Wednesday.
A scene-setting analysis by consultants Charles River Associates indicates that the present pace of dealmaking for CAGT is faster than the historical rate was for monoclonal antibodies. It took about 20 years for big pharma to get behind antibodies as a therapeutic modality in a concerted way, whereas big pharma took only about five years to show serious interest in CAGT. The difference is probably due to the gentler pace of business and the smaller levels of capital available several decades ago.
But the extent to which big pharma will remain involved – or will need to be involved – in the development, manufacturing and commercialization of those novel therapies is still unclear. Some firms, notably Novartis AG, Pfizer Inc. and Johnson & Johnson Co., as well as Bristol-Myers Squibb Co. through its pending acquisition of Celgene Corp., have already made bets, of varying sizes, in CAGT. Others are still holding off. But the big question for all of those firms is whether CAGT, which is currently focused on rare and ultra-rare indications, will evolve toward diseases with larger patient populations – and larger revenue streams.
"We're starting with rare monogenic diseases. It doesn't necessarily mean that's where we'll end up," said Abhi Gupta, senior director of Pfizer's global gene therapy business, during the morning panel on gene therapy valuation and deal trends. And a company like Pfizer, with its global insights into the reimbursement landscape of individual countries, can help to shape the commercialization of a novel product in a way that no small biotech could.
But there needs to be a strategic fit. "It's not our strength to be a cost-effective organization for small patient populations," said fellow panelist Simon Brack, director of external innovation in discovery, drug production and supply at the Janssen Pharmaceutical Cos. of J&J. Earlier this year, J&J entered a gene therapy pact in inherited retinal diseases, worth up to $440 million, with Meiragtx Holdings plc. In that instance, the fit comes at the level of technology . The deal will, Brack said, help J&J to develop its adeno-associated virus (AAV) vector strategy.
Most gene therapy firms are now off their peak valuations, fellow panelist Genghis Lloyd-Harris, managing partner at venture capital firm Abingworth, said, as sales of the first approved products have failed to meet expectations. "There's an old joke – the worst thing a biotech can have is a product on the market," Lloyd-Harris said. They are then measured by their sales performance rather than by "limitless expectations." At the same time, there is no scientific method for valuing an early stage cell or gene therapy company. "It's the old finger-in-the-air technology," he said.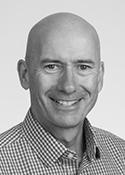 It is not possible to confirm whether Vertex Pharmaceuticals Inc. employed that particular methodology when it recently put down $950 million in cash to acquire Semma Therapeutics Inc. for its stem cell-based approach to generating insulin-producing pancreatic beta cells. But its bold and risky move could have a big payoff – or it could be a total write-off. A Novo or a Lilly might have been a more obvious acquirer, said panelist Stuart Collinson, who is chairman and CEO of Oxstem Ltd., a small-molecule regenerative medicine company – and a former nonexecutive director of Vertex. "Vertex pretty much came out of nowhere," he said. And, if it's successful, it could be in a position "to annihilate someone's insulin business," he added. "Can you really afford not to be at the table when these sorts of things happen?" he asked. "The big winners will be those who do take big risks."
'Settled technologies'
Given the immaturity of CAGT, the risks are not only at the clinical level. The poor performance of the first wave of CAGT shows that considerable commercial risk is still attached to those modalities. Technological immaturity introduces an additional layer of risk. Both panels touched on the manufacturing challenges attached to CAGT.
"It's not just about technology. It's how you do things at scale," Keith Thompson, CEO of the Cell and Gene Therapy Catapult, the U.K.'s not-for-profit CAGT accelerator, said during the afternoon panel on advanced therapy collaboration and integrated development. It is also important, he said, to differentiate the various modalities from each other. "We talk about cell and gene therapies as if they're all the same, and they're not." AAV-based gene therapy, which is largely focused on orphan diseases at present, is moving along a pathway that is familiar to big pharma, he said. There is an opportunity to achieve gradually a reduction in the cost of goods and, possibly, to address larger indications. Therapies based on pluripotent stem cells are not at the same level of industrialization – and may never get there. And, although initially a "big fan" of box-beside-the-bed CAGT manufacturing, Thompson said he has "grown up since." The technology is still immature. "I think we're an awful long way to box-by-the-bedside manufacturing – it's not going to happen."
Moreover, the wider field is at least 10 years away from having mature "settled technologies" for manufacturing CAGT at commercial scale with a cost-of-goods profile that is similar to that for biologic drugs today. "Settled technologies will allow the development of more normal market conditions," Thompson said. But there could be some bumps along the road. The present receptive attitude of most regulators, who are encouraging the clinical development of advanced therapies, is not likely to last, warned fellow panelist Paul Baldrick, executive director, nonclinical regulatory strategy at Covance Laboratories, a CRO. "We've got it really easy at the moment," he said. But a small number of unexplained deaths could change everything, in terms of manufacturing and safety testing. "They are going to tighten up," he said.
The meeting closed Wednesday. Bio-Europe Spring 2020 will be held in Paris, from March 23 through March 25.