LONDON – "Innovation only matters if patients benefit." So said Guido Rasi, executive director of the EMA, as the agency embarks on the next phase of updating its regulatory science, both to tap into a torrent of new technologies and to ensure drug development generates evidence to demonstrate cost effectiveness and speed up access.
"The need is clear: The pharmaceutical landscape of research and development is so rapidly advancing that we regulators have to keep pace; we have to prepare ourselves for these challenges that will come whether we like it or not," Rasi said. "We are working to future-proof our organization."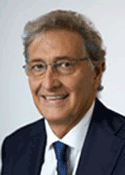 Rasi was speaking at a meeting held by the EMA to discuss the outcomes and key demands raised in a public consultation on a draft strategy for regulatory science for 2020 – 2025, published at the end of last year. (See BioWorld, Dec. 27, 2018.)
The audience, including patient representatives, health care professionals, academics, payers, trade associations, the industry and national regulators, was invited to say what the priorities should be and how they should be implemented, from a long list of requirements received in the consultation. That is to allow for the best allocation of limited resources, both at the EMA and in national regulatory agencies.
The new strategy "can only be delivered if we maintain excellent collaboration with all the key stakeholders represented today in this room," said Rasi. "The ultimate aim is to build an adaptive regulatory system that encourages innovation, maintains Europe as an attractive place for research, and at the top and forefront of regulatory science."
That requires the EMA to develop regulatory science that goes beyond the traditional brief of overseeing marketing approvals of new drugs, to providing a framework for assessing safety, efficacy and cost effectiveness of products across the whole lifecycle.
Such are the competing requirements of different stakeholders that the EMA has only partly completed its analysis of feedback from the consultation. But even at this stage it is clear the long list of requirements each group believes are essential to meet the five goals EMA, set out in the December 2018 draft strategy, often are contradictory, as Tony Humphrey, head of the scientific committees' regulatory strategy division, outlined.
Humphrey ran through the top 10 requirements needed to meet the five goals, in the view of each of five stakeholder groups – patients, health care professionals, academic researchers, payers and reimbursement bodies and the industry.
There were 150 responses to the consultation, with a balance of feedback from all five groups. "We are pleased to have got a good diversity of stakeholder input," said Humphrey. "It has been a very useful exercise."
But he added, "We know we face inexhaustible demands. The question is how to maximize the return for the resource expenditure."
For example, in the case of Goal 1, "Catalyzing the integration of science and technology in medicines development," stakeholders' requirements range from supporting development of personalized medicines, to helping companies implement novel manufacturing processes; creating an integrated evaluation pathway for assessment of medical devices and in vitro diagnostics; building understanding of the use novel materials and nanotechnologies in pharmaceuticals; and providing regulatory advice from early clinical development to marketed products.
At the same time as squaring up to that wave of new demands, it is not possible to ignore "a mix of old problems" of access, affordability and sustainability, Humphrey said. "They don't go away."
Top five recommendations
The preliminary analysis shows the top five recommendations of what will deliver the most significant change in the regulatory system over the next five years, in rank order, are: introducing innovative clinical trial designs; promoting the use of real-world evidence; reinforcing the role of patients in evidence generation; ensuring the approvals process provides evidence for subsequent health technology assessment; and supporting the development of personalized medicine, biomarkers and 'omics.
"Not all shareholders had the same view on this ranking," Humphrey noted. "Different groups had different objectives."
Advocacy groups want the EMA to be more ambitious about patient engagement, to speed up access, and to promote open science and the publication of research data.
Health care professionals on the other hand, see real-world data, the integration of digital biomarkers and the balance of patient access with regulatory rigor, as the key priorities.
The industry meanwhile, wants to see the EMA come up with a single European regulatory science strategy that all national regulators and payers sign up to. Companies also stressed the importance of applying new regulatory science to reduce the complexity of the EU system of drug approvals, and being aligned with the FDA and other international agencies in regulatory science innovation.
In addition, the industry is calling on the EMA to pay more attention to exploiting digital technologies and artificial intelligence, in its decision making.
That last requirement highlights a further issue for the EMA. For its regulatory science strategy to work, it has to look beyond its current stakeholders. "We need to be talking to a whole range of new partners, who are probably not here in the room, in IT and digital technologies," Humphrey said.
Hanging over all of that is an awareness that agreeing on a strategy may not equate to success. In the past, the EMA has taken a lead on setting out regulatory pathways for novel products, notably biosimilars and advanced therapy medicinal products such as cell and gene therapies, but that has not necessarily translated through to patient access or commercial success.
As Rasi said, "Innovation only matters if patients benefit."