ORLANDO, Fla. – While disparities remain in putting minority and older patients into clinical trials and being treated for blood cancers, there are successes in getting once-ignored patients into the mix so they can receive the same treatments as others.
New data presented at the American Society of Hematology (ASH) meeting showed that while advances are being made to reach those groups with often unmet needs, there are still improvements that can be made.
"Inclusion is not only the right thing to do for our patients and our community, it's also the right thing to do if our goal is to create medicines that are truly targeted," said Laura Michaelis, associate professor of medicine in the Division of Hematology and Oncology at the Medical College of Wisconsin.
Age is one of the barriers to proper targeting, and it's a diminishing barrier in some treatments. Of every 10 patients who need autologous hematopoietic cell transplantation (AHCT) to treat multiple myeloma, only four are getting it, according to a new study, titled "Breaking the Glass Ceiling of Age in Transplant in Multiple Myeloma." Those patients ages 70 and older have typically gone untreated despite the median age of diagnosis being age 70. The new study found the treatment can be a safe consolidation therapy when given to those 70 and older. And that benefit was found, the study noted, even in a contemporaneous era where proteasome inhibitors and/or immunomodulator drugs are part of up-front treatment.
However, age did matter in a study of older patients receiving CAR T therapy for non-Hodgkin lymphoma, as a review of Medicare claims showed the treatment benefited a wide population of older patients, even those with multiple chronic conditions. Before the 2017 FDA approval of CAR T treatment for use in adults with diffuse large B-cell lymphoma, many of the patients in the clinical trials had a median age of 56 to 58. The study found patients older than that group spent less time in the hospital and had lower costs after CAR T than in the months leading up to treatment.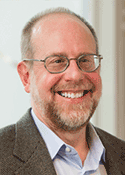 "While we don't know the long-term outcomes yet, nearly three-quarters of the patients were still alive six months post-treatment," said lead study author Karl M. Kilgore, of Avalere Health LLC. "Even in that narrow window of time we saw a significant decline in health care utilization, including hospitalizations and emergency room use, which is suggestive of a successful course of treatment."
In a study of 182 patients treated for diffuse large B-cell lymphoma, Caucasian and non-Caucasian patients had similar outcomes, a contrast to previous studies that found race played a role in lymphoma outcomes. The Levine Cancer Institute study presented at ASH found nothing significant in the overall survival or survival without disease progression over two years. The two groups had similar downsides, too: They had similar relapse rates, stem cell transplants and enrollment in clinical trials. The research suggests historically underserved patients may have benefitted from the institute's program simply by helping them find a place to stay for treatment or arranging for transportation to stay on track with appointments.
Socioeconomic status was found to be a key contributor in a study that found children from poor neighborhoods were dying 2.4 times more often during acute myeloid leukemia treatment than children in middle and high-income neighborhoods. The study, funded by the NIH, of about 1,500 clinical trial participants receiving approximately the same treatments concluded the therapies were not the issue; instead, neighborhood socioeconomic factors were significant predictors of survival, even after taking insurance type, race and known biologic risk factors into account.
The study did not determine the reasons for the increased risk but suggests toxic stress, linked to lower socioeconomic status, may impact responses to chemotherapy or immune recovery following chemotherapy.