A survey of nearly 100 biotech companies by the Biotechnology Innovation Organization (BIO) has found the industry still has important work to do before achieving overall gender parity and racial diversity, especially in executive and board roles. While showing "progress in some areas, we know that as an industry, we can do better," said Helen Torley, chair of BIO's Workforce Development, Diversity and Inclusion (WDDI) Committee and president and CEO of Halozyme Therapeutics Inc.
The survey, which collected data from 107 BIO member companies across the globe in mid-2019, sought to establish a baseline view of the industry as a foundation for future diversity enrichment efforts. Its results are part of "providing practical tools to help the industry assemble boards and leadership teams as diverse as the customers and patients it serves," said Joanne Duncan, BIO's president of membership and business operations.
With nearly all respondents providing data on gender representation in their companies, results from that part of the survey were most complete. Findings showed that, at the organizational level, there is a slight underrepresentation of women (45%) with "stark declines" at higher levels, the report said. On average, women represent 30% of executives, 18% of board members and 16% of CEOs. Torley told BioWorld that though those numbers have been relatively stable over the past several years, the WDDI committee is looking to improve balance, with a goal for advancing executive-level representation of women in biotech to 50%, and board representation to 30%.
A choice of tools
Varied efforts have arisen to legislate better gender diversity, especially in corporate boardrooms, including hard gender quotas for boards in a number of European countries and, more recently in California. Furthermore, research correlating board diversity with company performance have even encouraged more organic moves to encourage change, such as Goldman Sachs CEO David Solomon's pledge earlier this month that his firm would not back U.S. and European IPOs of companies without at least one woman on their board.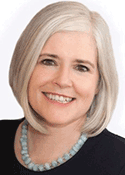 While not fond of quotas requiring companies to meet certain metrics, Torley said she's encouraged by the way in which such initiatives have made executives "realize there are many qualified diverse candidates that they perhaps hadn't looked at before for boards."
To support that effort, BIO has moved to create tools designed to help its member companies gain awareness of new talent through its BIO Boardlist, a curated list of diverse candidates with known skill sets open to consideration for senior leadership or board positions. "We've seen some initial success with that," she said, but "I would like to see a lot more names in it and a lot more searching."
At the suggestion of BIO's larger members, many of which already have established diversity programs of their own, the group has also created a BIO Diversity and Inclusion Toolkit to share best practices that members can incorporate into their human resources programs.
A missed opportunity
While BIO member companies are making progress on gender diversity, it appeared that racial diversity efforts still have significant room to grow.
Just 33 of the 107 responding companies answered all the survey questions about race and ethnicity representation metrics, reflecting the fact that many companies – especially smaller ones – still don't collect information on the racial makeup of their workforce, Torley said. Among those that did, they reported an average of 32% people of color at the organizational level, while 15% of executives, 14% of board members and 12% of CEOs are people of color. Underrepresentation is more evident for black and Latino employees, the report said, while there was no significant reported on representation for Native American, Alaskan Native, and Native Hawaiian and Pacific Islander people at the organizational, executive and board levels.
Findings on representation for race and ethnicity also revealed opportunities to expand the biotechnology workforce, the report said. "As with the gender metrics, responding companies are not representative of the U.S. population, according to the latest U.S. Census estimates," the authors wrote.
Torley has worked to set an example of more equitable representation at Halozyme, where prior to the company's November 2019 restructuring the overall workforce was 55% female and 42% non-white. The company's leadership team was 55% female and 22% non-white. "When you have a culture that doesn't have to think about diversity because it is diverse, you end up hiring and just self-propagating a very diverse organization," she said. "Unconscious bias becomes less of an issue."
An evolving picture
To be certain, a multitude of elements play a role in how focused biotech companies are on the diversity of their workforce. Company size, financial profile, and the presence or absence of a formal human resources organization all appear to have some connection to the state of diversity and inclusion (D&I) initiatives at responding companies. But, overall, "the survey results suggest that in biotechnology, D&I programming is still burgeoning," the report said.
Now, with the initial roll-out of the survey results done, the main challenge will be keeping diversity issues top-of-mind for the CEOs who have the power to drive substantive changes in hiring, Torley said. "We're constantly looking to see, what else can we do to achieve this?" In February, BIO's WDDI committee will get together to evaluate the impact of its initial efforts. "We realize this isn't something that's going to change overnight," she said. But "we're keeping this as a priority and in front of all the BIO members," she said.