A little more than two years after first licensing U.S. commercial rights to the Nucynta (tapentadol) pain drug franchise from Depomed Inc., specialty pharma Collegium Pharmaceutical Inc. is acquiring those rights from Depomed successor Assertio Therapeutics Inc. for $375 million in cash, less royalties paid to Assertio in 2020. The deal, which includes both extended-release (ER) and immediate-release formulations of the drug, is expected to close by Feb. 14. It will be financed with $325 million in committed debt financing.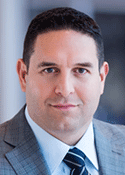 Collegium will no longer need to pay royalties to Assertio, though it will continue to pay Nucynta's originator, Grunenthal GmbH, a flat 14% royalty on net sales. But even with that commitment, Collegium President and CEO Joe Ciaffoni said the proposed deal will be "financially transformative" for his Stoughton, Mass.-based company.
To illustrate that point, on Thursday the company contrasted a key financial metric under the prior licensing deal to what it might have been under the new arrangement. Under the licensing scheme, 2019 operating cash flow to Collegium from Nucynta and Nucynta ER sales was $40.4 million. Had the new deal been in effect, that cash flow would have reached $166.2 million.
According to Collegium's management, the "major increase in expected [near-term] cash flow will allow for rapid paydown of debt and provide more flexibility to pursue additional value-creating acquisitions," Jefferies analyst David Steinberg wrote.
Ciaffoni was unavailable to speak with BioWorld on Friday, a representative said.
Collegium already sells a long-acting oral opioid of its own, Xtampza ER (oxycodone), which "remains the critical growth driver, according to the company," Steinberg wrote, noting his expectation that Xtampza prescriptions in the months to come are likely to climb. That's due largely to the 15 new exclusive extended-release oxycodone formulary contracts the company has won covering more than 35 million lives, which took effect on Jan. 1.
But acquisition of the U.S. rights to Nucynta will help diversify Collegium's pain management portfolio, the company said, projecting that it's poised to generate revenues of between $170 million and $180 million in 2020. That's just slightly more than what the company expects to generate in sales of Xtampza ER: $150 million to $160 million.
Long history
Collegium is the latest in a long line of companies to play a role in the commercial arc of the opioid analgesic since its original formulation first gained FDA approval in November 2008. Multiple companies have been involved in the drug's story over time, including Ortho-McNeil Pharmaceutical Inc., NPS Pharmaceuticals Inc., Stada Arzneimittel AG, Paladin Labs Inc., Janssen Pharmaceuticals Inc. and Depomed.
Depomed purchased rights to the franchise from Janssen in 2015 for $1.05 billion with plans to relaunch Nucynta products with "an enhanced focus on the molecule's unique dual mechanism of action, and on Nucynta ER's approved indications based on studies in both nociceptive and neuropathic pain states."
At the time of that acquisition, Depomed's team also spotlighted Nucynta ER as being the only opioid FDA-approved for both chronic pain and neuropathic pain associated with diabetic peripheral neuropathy, an indication for which the ER product hadn't been "fully launched" and for which its clinical benefits "may not be fully appreciated in the U.S.," Depomed said.
Important to the deal's economics, Collegium said it assumed no liability under terms of the deal, including litigation-related liability related to the manufacture, sale or promotion of the Nucynta franchise prior to its licensing of the U.S. commercial rights on Jan. 9, 2018. Though the degree of protection such a disclaimer offered wasn't immediately clear, if solid, it would potentially shield Collegium from being caught up in ongoing lawsuits brought against Johnson & Johnson and Janssen related to their marketing of opioids, including Nucynta and Nucynta ER.
Patents on the Nucynta franchise protect it until mid-June 2025, with the potential for a six-month pediatric extension, Collegium said. But the potential outcomes of patent infringement litigation brought against the company by Purdue Pharma LP (now-bankrupt) and Teva Pharmaceuticals USA Inc. remain unknown. Furthermore, Collegium has been named in and had to defend itself against multiple broader lawsuits filed in the U.S. in the context of the ongoing opioid crisis.
Despite those challenges, Wall Street seemed to appreciate the opportunities Collegium sees in the future of the Nucynta franchise and the economic benefits it might deliver, sending company shares (NASDAQ:COLL) to a 52-week high before they closed, 25.4% higher, at $25.45 on Friday.