Spain's Sanifit Laboratoris SL, a company developing treatments for calcification disorders, has dosed the first patient in a phase III trial of its lead asset, SNF-472, for the treatment of the rare and sometimes deadly disease calciphylaxis, a calcium accumulation disorder. The pivotal trial, Sanifit's first, could lead to a registration-enabling readout in 2022, CEO and co-founder Joan Perelló told BioWorld.
Calciphylaxis is one of about 30 diseases in which solid calcium deposits in the wrong place cause trouble. Its main symptom, severe calcification in the arterioles of the skin, can lead to both blood clots and painful skin ulcers, leaving patients vulnerable to sepsis. With an estimated 10,000 cases across the U.S. and Europe and about 30,000 globally, its exact cause is unknown. But it's typically associated with kidney failure and dialysis. Among known calciphylaxis cases, 55% of patients die within a year of diagnosis.
Care typically involves interventions to restore oxygen and blood flow to the skin, decrease calcium deposits in the arterioles, and to tend wounds and associated pain. Oxygen restoration efforts can involve both anticoagulants and hyperbaric oxygen therapy, while the fight against errant calcium deposits typically leans on medicines such as sodium thiosulfate and the parathyroid hormone inhibitor Sensipar (cinacalcet, Kyowa Hakko Kirin Co. Ltd./Amgen Inc.). Pain management often involves the prescription of opioids. Some patients even choose to discontinue dialysis, putting them on the road to death within seven to 10 days "because they can't stand the pain, even with all this background therapy," Perelló said. "There is a clear need for a new approach... something that addresses the real cause of the disease," he said.
SNF-472, a myo-inositol hexaphosphate, works to inhibit the development and progression of calcium deposits outside their beneficial home in bones. It binds to the surface of calcium crystals and, by doing so, prevents growth of existing crystals in the cardiovascular system and prevents formation of additional crystals there. It has orphan drug status from both the FDA and EMA.
Building its track record
Results of an open-label phase II study testing SNF-472 in 14 patients with end-stage renal disease were reported in May 2018. An I.V. formulation of the drug given three times weekly during each hemodialysis sessions for up to 12 weeks led to clinically and statistically significant improvements in wound healing and pain between baseline and week 12. Wound healing was measured with the Bates-Jensen Wound Assessment Tool (BWAT), while pain was assessed on a visual analogue scale.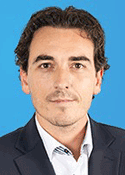 The drug was generally well-tolerated, with "adverse events as expected for the hemodialysis study population," the company said. There were no clinically significant changes in any of the laboratory or ECG parameters. No deleterious effects on bone have been found in animal studies, Perelló said.
Further data, from a phase IIb study that read out in 2019, has shown the candidate significantly reduced progression of coronary artery calcium (CAC) vs. placebo. No safety signals were identified.
Now, in Sanifit's pivotal trial called Calciphyx, investigators will seek to reprise that success in an assessment of the drug's efficacy during a double-blind, randomized and placebo-controlled trial expected to enroll 65 to 70 patients. The study, which will add SNF-472 to background care for calciphylaxis, will test the drug in patients with end-stage kidney disease on hemodialysis.
Endpoints of the study are the same as those from the phase II trial: improvements in wound healing, assessed by BWAT, and pain, assessed by a visual analogue scale. Importantly, Perelló said, those endpoints are relevant for the physician, relevant for the regulators – both the FDA and EMA have agreed to their use – and relevant for the broader health care system, where risks of the current care regimen create a high burden.
The placebo-controlled portion of the trial, which will be conducted in the U.S. and Europe, will last for 12 weeks. It will be followed by an open-label period of another 12 weeks, allowing patients to cross over from placebo if desired. That aspect is important not only because it gives patients enrolled in the trial confidence that they can access SNF-472 if they want to, but also because it creates the possibility of assessing whether six months of treatment with the drug might be better than three months.
A Spanish biotech record
Sanifit, which launched in 2007 as a spin-off from the University of the Balearic Islands, is headquartered in the archipelago's capital city, Palma. It raised about $130 million to date, including a €72.2 million (US$80.9 million) private financing in June 2019, the largest such raise completed by a private biotech company in Spain. It included a series D round led by Spain's Caixa Capital Risc and the capitalization of €17 million of convertible bonds. New investors Columbus Venture Partners and Alta Life Sciences, in addition to an international consortium of existing shareholders, including Lundbeckfonden Ventures, Ysios Capital, Forbion Capital Partners, Gilde Healthcare, Andera Partners, Healthequity and several private individuals, backed the financing.
As Sanifit uses that money to advance SNF-472, it will certainly face some competition, but none with as advanced a clinical program. Daiichi Sankyo Co. Ltd.'s DS-1211, a small-molecule tissue non-specific alkaline phosphatase inhibitor, was last reported to be in phase I and remains under development with the Sanford-Burnham Medical Research Institute, according to Cortellis. In October 2019, the FDA granted it orphan status for the treatment of pseudoxanthoma elasticum.
Inositec AG's preclinical INS-3001, derived from its Inositune inositol hexaphosphate analogue platform, is also under development for a number of cardiovascular indications caused by calcification, including aortic valve stenosis.
"Cardiovascular disease, in general within dialysis, remains an unmet medical need," Perelló said. Calciphylaxis is just a first step, a niche orphan indication, "but the larger cardiovascular problem remains unsolved," he said.