Mark Tepper, the founder of newly launched Eumentis Therapeutics Inc., plans to use the company's recent $2 million Small Business Innovation Research (SBIR) grant to fund IND-enabling studies for EM-036, a nitro-aminoadamantane N-methyl-D-aspartate receptor antagonist to treat Alzheimer's disease and autism spectrum disorders.
Tepper, most recently of Corbus Pharmaceuticals Holdings Inc., is also eyeing a phase I trial to begin late this year or early next. He's also prepping to hire a chief medical officer but, until then, it's just him and the scientific founders, Stuart Lipton, of the Scripps Research Institute in La Jolla, and James Larrick, at the helm. Jeffrey Neul, of the Vanderbilt School of Medicine, is a company advisor and will lead Eumentis' planned Rett syndrome clinical trial.
EM-036 is a second-generation analogue of memantine, the standard of care for moderate to severe Alzheimer's. It's also in preclinical development for treating several CNS diseases. Tepper came upon EM-036 through Larrick, who runs Panorama Research in Sunnydale, Calif. Tepper left Corbus in April, was on the hunt for a new asset to get behind and Larrick, who was working with Lipton at Scripps, made the connection.
"Stewart is the inventor of this drug's predecessor," Tepper told BioWorld. "He took that drug and modified it and created a much better version. We have animal data on it that looks good."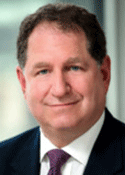 EM-036 is nonpsychotic drug designed to protect synapses and can correct underlying excitatory/inhibitory imbalances in autism spectrum disease and in Alzheimer's. It also showed improved activity with differentiation from memantine, which is used to treat the confusion that Alzheimer's patients often develop. EM-036 is modified so it bonds to a receptor, much like ketamine does, but it doesn't block it completely.
"It's a much better drug," Tepper said. "There are not as many severe side effects."
Some of those side effects include dizziness, confusion, high blood pressure, pain and fainting.
At the heart of the biology is glutamate, far more than is needed.
"In many of these diseases, there is too much glutamate," Tepper said. "It's toxic to neurons, like you see in traumatic brain injury. Glutamate is an important neurotransmitter. The key is how to modulate it without causing these severe side effects."
The preclinical data generated so far show a significant improvement in efficacy of EM-036 over Namenda (memantine) in Alzheimer's and autism spectrum disorder models with no safety issues.
Other company milestones include completing its GMP manufacturing and its GLP safety and toxicology studies. Then it's on to finalizing the clinical development plan and the protocol for the lead indication, followed by the IND filing and actually stepping into the clinic, all set for this year.
"I think we can get that done fairly quickly," Tepper said. "We may do a phase Ib in patients, but we haven't decided yet."
The initial target indications for EM-036, in addition to autism spectrum disorder and Alzheimer's, include Rett syndrome, Mef2c haploinsufficiency and tuberous sclerosis complex. In Tepper's estimation, those initial indications represent a multibillion-dollar market opportunity.
The SBIR grant only gets Eumentis so far. Tepper said he has raised a small amount of money from angels and he's about to go in search of institutional investors for a series A, necessary capital to complete the IND-enabling studies and bring EM-036 through its initial clinical trials.
Privately held Eumentis derived its name from "Eu" meaning "normal" and "mentis" meaning "mind" in Latin. That is the goal, Tepper said, of the company's therapeutics. In his rearview mirror are 10 years at Corbus, which he founded then went on to become its president and chief scientific officer, as well as seven years at Primatope Therapeutics Inc., which he also founded. When Tepper launched his career in 1988, he spent seven years at Bristol-Myers Squibb Co. as a research investigator and as a senior research investigator in immunology drug discovery.