DUBLIN – Meda AB's acquisition in 2014 of the veteran Italian specialty pharma firm Rottapharm generated a €1.975 billion (US$2.2 billion) payday for the latter firm's owners, the Rovati family. A small fraction of that amount is now being recycled into a new investment initiative, Aurora Science, which is a three-way partnership among Monza-based Rottapharm Biotech Srl (the R&D arm of the company that was not part of the Meda transaction), the Milan-based specialty pharma Italfarmaco SpA and Aurora-TT Srl, a Milan-based commercial technology transfer company.
"It's not a fund; it's a holding company, backed by two industrial partners," Gabriele Campi, co-founder and managing partner at Aurora-TT, told BioWorld. "If we need to derisk a project – to do an experiment on 50 mice – we can use their facilities."
Aurora Science is starting life with €10 million (US$10.8 million) initially, but that represents a proof-of-concept fund. If it can demonstrate its ability to generate value, it could unlock a lot more. The plan is to take preclinical or early clinical projects through to the end of phase II, ideally, although that would require additional internal or external investment. The main investment focus is on therapeutics, although it is also keeping one eye open for striking innovation in diagnostics and med tech. "Both eyes fully closed on digital health," Campi said, adding that it's not an area where the firm has any expertise. Initially, it will complete one deal per year.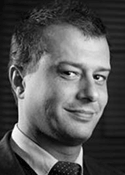 In terms of geography, the initial focus was on Italy, on the basis that the country remained underserved from an investment perspective. "In the past two years, we built up a pipeline which is mainly Italian," Campi said. "We have 150 projects under evaluation." But it has also started looking further afield – as Italy's longstanding barriers to biotech development began to assert themselves. "The ecosystem isn't there," Campi said. And there are stubborn cultural and structural barriers to enriching that ecosystem. A lack of management experience in biotech remains a particularly difficult problem. So Aurora Science is focusing on opportunities across Europe, as well as in Italy.
Italian biotech has never managed to attain the level of strength commensurate with the world's eighth largest economy or with its longstanding strength in areas like gene therapy, now a major focus of biotechnology investment. Milan-based Molmed SpA continues to fly the Italian flag in gene therapy, but given the region's status as one of the key locations for the emergence of that modality, it should be one of many such firms.
The number of independent Italian biotech companies with an international standing is smaller now than it was 15 or 20 years ago, when a cluster of firms emerged as spin-outs from existing big pharma R&D organizations. Biosearch Italia, Novuspharma and Bioxell SpA, all raised significant amounts of cash during their respective tenures before being acquired, in stock-based deals by Cosmo Pharmaceuticals NV, Cell Therapeutics Inc. (now CTI Biopharma Corp.) and Vicuron Pharmaceuticals Inc. (now part of Pfizer Inc.), at respective valuations of $41 million, $236 million and $261 million.
Aurora-TT demonstrated its mettle through its involvement in the formation of Altheia Science Srl, a firm focused on autoimmune disease and cancer, which raised €18 million in series A funding in December 2018. Its team includes some of Italy's most experienced biotech and pharma entrepreneurs, including Chairman Guido Guidi, who previously headed Novartis AG's European unit; Paolo Rizzardi, former general manager of Molmed and now CEO of Altheia; Pierluigi Paracchi, chairman and CEO of cell therapy developer Genenta Science Srl; Campi, whose background is on venture capital and technology transfer; and Edoardo Negroni, who has had several international leadership roles in pharma.
Aurora Science is also seeking to tap into the recently launched National Innovation Fund, a €1 billion fund intended to spur the development of a mature innovation ecosystem across several areas of strategic importance. It is one sign of a changing culture with respect to innovation. "I hope and I believe that," Campi said.