HONG KONG – South Korea's AI-based biotech venture, Kaipharm Co. Ltd. has secured ₩5 billion (US$4.22 million) in series A funding. Founded in 2018, the firm has attracted a total of ₩7 billion in investments. Kaipharm will generate a reference dataset of 2,000 drugs (KMAP_2K) using next-generation sequencing (NGS). The dataset will include all the FDA-approved drugs to date.
Korean institutional investors including KB Investment Co. Ltd., E& Venture Partners Co. Ltd., Kolon Investment Inc., Ulmus Investment Co. Ltd., P&I Investment Co. Ltd., Kingo Investment Partners Co. Ltd. and Innopolis Partners LLC participated in the funding.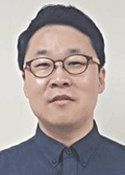 "By this year, we will complete securing reference data that has greater accuracy, reproducibility, and number and variety of genes covered than any other existing dataset," Wan-kyu Kim, CEO of Kaipharm and associate professor at department of life science, Ewha Womans University, told BioWorld. "Also, we plan to develop new drugs with biopharma research institutes, universities and pharmaceutical companies and offer them pharmaceutical data analysis services."
Based in Ewha Womans University in Seoul, Kaipharm is focused on big data-driven drug discovery. The bio venture develops technologies based on large-scale bioactivity data and AI analysis.
"Unlike other companies, we don't depend on structural information of targets and compounds as in conventional virtual screening such as docking. We produce a drug-induced transcriptome platform for new drug R&D," Kim said.
The company is focused on drug-induced gene expression patterns that offer rich information on mode of action (MoA). The transcriptomic changes show medicine's impacts on cellular processes by both unknown off-targets and known on-targets. In addition, Kaipharm is also developing a series of virtual screening technologies using assay repositioning that carries out large-scale data mining for millions of drug screening and bioassay datasets. It extends into applicable areas to underlying target identification for phenotypic screening and drug MoA interpretation.
The biotech released its large-scale drug-induced transcriptome data in August 2019 in Pharmaceutics, a global open access journal of pharmaceutical and biopharmaceutical technologies. The research paper notes that in silico predictions for drug-target interactions (DTIs) have largely depended on structural information about targets and compounds for decades; however, deep neural networks (DNN) are opening a new way to uncover novel DTIs for thousands of targets.
According to the result, an important question is which features of targets are most relevant to DTI prediction. To answer that question, Kaipharm compared three canonical target features extracted from three processes: the expression profiles from gene knockdown (GEPs); the protein-protein interaction network (PPI network); and the pathway membership (PM) of a target gene.
All those features are closely related to protein function, or drug MoA, the utility of which is only sparsely investigated. Few studies have compared the three types of target features in DNN-based DTI prediction under the same evaluation scheme. Kaipharm found that both the PM and the PPI network show similar performances that are superior to GEPs. DNN models based on both features consistently outperformed other machine learning methods such as naïve Bayes, random forest or logistic regression.
Developing the KMAP
Elucidating MoA in the process can be performed by connectivity maps (CMAP), a reference collection of gene expression profiles from cultured human cells treated with bioactive small molecules and pattern-matching algorithms. The gene expression profiles and matching algorithms together discover connections among medicine, genes and diseases.
Kaipharm creates its own CMAP, called KMAP, as a platform for drug-induced transcriptome data analysis. The platform facilitates discovery of new indications for drugs, including drugs that failed in clinical research due to insufficient efficacy. Using KMAP, the Korean venture has discovered multiple drug repositioning candidates in various diseases models for brain cancer, metastasis, drug resistance and other noncancer diseases.
Currently, the KMAP project is under development with the Institut Pasteur Korea (IPK) based in Seongnam. IPK and Kaipharm signed a joint research agreement in August 2019 to build the drug-induced transcriptome database to achieve a more comprehensive understanding of drug MoA. Both parties expect the project will help with new drug creation, anticipation of side effects and toxicity, lead compound selection and natural product activity predictions. IPK is a medical research institute focusing on drug discovery to treat infectious diseases such as tuberculosis, super bacteria and emerging viruses.
"IPK is one of the few global Pasteur Instituts that develop new drugs," Jungseob Shin, executive managing director at life science and health care Investment group KB Investment, told BioWorld. "The joint research with IPK will lead to future collaboration opportunities with global biotechs and research institutes.
"It will be a significant milestone if Kaipharm succeeds in extracting meaningful data and discovering novel drug candidates from the KMAP project with IPK. After that, building collaboration models with other companies and institutes will be an important business goal," Shin said.