BEIJING – Chengdu-based Sichuan Clover Biopharmaceuticals Inc. closed a series B financing round to inject another $43 million into its drug development and manufacturing operations, with a focus on biologic candidate SCB-313, developed with its Trimer-Tag technology platform.
After this series B round, which was led by Delos Capital and Lapam Capital with participation from Betta Capital, Sichuan Health Care Industry Fund, Beijing Zhongguancun VC and Jinlong Group, Clover has secured more than $100 million in funding since 2016.
Clover, which is targeting oncology and autoimmune diseases, stands out from its peers with its Trimer-Tag technology platform aimed at developing potentially first-in-class or best-in-class biologics that target trimerization-dependent pathways. Using that technology platform, Clover is able to produce covalently trimerized fusion proteins.
Core asset SCB-313 is designed to be a highly differentiated TRAIL-Trimer fusion protein targeting the apoptosis pathway in tumor cells. It is now in multiple phase I trials in Australia and China.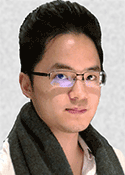 "Given the drug's unique pharmacologic profile, we are targeting intracavitary oncology indications that also happen to be high unmet medical needs globally," Joshua Liang, chief strategy officer at Clover, told BioWorld.
He added that results thus far are encouraging, and Clover is planning to further expand SCB-313 clinical studies globally next year and beyond.
Many major disease targets are trimerization-dependent, including the tumor necrosis factor superfamily (TNFSF) that is involved in extrinsic apoptosis, immune co-stimulation and inflammation as well as enveloped RNA virus antigens that are responsible for entry into host cells. Clover hopes to use its Trimer-Tag technology platform to develop recombinant trimerized fusion proteins to target those pathways that were previously undruggable.
Other candidates developed using the technology platform are immune agonists SCB-333 and SCB-340, both of which are at the preclinical stage. SCB-333 targets 4-1BBL-Trimer and SCB-340 targets OX40L-Trimer.
"Currently, we have disclosed the TRAIL-Trimer, 4-1BBL-Trimer and OX40L-Trimer programs, but the TNFSF for which the aforementioned programs belong to are all 'trimerization-dependent,'" Liang explained. "TNFSF consists of 19 ligands and 29 receptors with applications spanning across immuno-oncology and tumor apoptosis."
He noted that many other companies, including multinational players, are also going after those targets, but none have a protein trimerization platform similar to Clover's Trimer-Tag technology platform. "Most other companies continue to utilize dimeric, agonist antibody-based approaches, which all suffer from low bioactivity, often require cross-linking for activity, and sometimes even have unintended toxicities," he explained.
Meanwhile, Trimer-Tag ligand fusion protein has a covalently bound, natural trimeric structure that allows for high ligand-receptor affinity, trimerization and activation.
Investing in further growth
The drug candidate in Clover's pipeline that could reach the NDA stage first is its biosimilar, SCB-808. It is a TNF receptor II Fc fusion protein referencing Enbrel (etanercept, Amgen Inc.) and is being developed in the prefilled syringe formulation. The biologic candidate is expected to enter phase III testing this year.
For now, Clover focuses on advancing SCB-313 and SCB-808, but it has more plans. "In addition to funding further clinical development for SCB-313 and SCB-808, the financing will also be used to push our preclinical candidates into the clinic, as well as to further expand our discovery R&D capabilities," Liang said. "In 2020, we plan to have two biologic products in pivotal clinical trials and two new biologic products entering the clinical trial stage."
Besides SCB-333 and SCB-340, Clover has five assets in preclinical stage. Three are subunit vaccines developed with its Trimer-Tag technology platform to tackle HIV, respiratory syncytial virus and quadrivalent seasonal flu, respectively. One is a biosimilar referencing Eylea (aflibercept, Regeneron Pharmaceuticals Inc.) and a biobetter treating chemotherapy-induced thrombocytopenia.
Clover also already has a vision for how to carry on its drug development by investing more in its manufacturing capability. It has built a 35,000m2 cGMP biomanufacturing facility, with initial 2 x 2,000 L bioreactor capacity to support clinical trials and future commercial production.
"Over the last year or so, we have built our manufacturing team at this site from scratch, and it is now approaching 100 staffers with continuous growth," Liang said.
The ambitious biotech is looking at a public listing to support future growth. Clover's co-founder and president, Peng Liang, has a vision to turn his company into an innovative global biologics R&D powerhouse founded in China.
"Given that we will have two products in pivotal clinical trials by the end of next year and global aspirations, certainly we are closely monitoring public listing options," Liang revealed to BioWorld. "Recently, the list of potentially viable IPO destinations for China-based biotech companies has expanded, from U.S. Nasdaq to the Hong Kong Stock Exchange to China's STAR Market. We are encouraged by these developments."