California's Amunix Pharmaceuticals Inc. said Roche Holding AG has agreed to license its therapeutic half-life extension technology, XTEN, for an effort to discover and develop new non-oncology therapies. The deal, which includes $40 million up front, plus up to $1.5 billion in development and sales milestones, builds on a previous technology evaluation agreement the companies first inked in 2013. Amunix has established technology deals with multiple biopharma players in recent years, including Merck & Co. Inc., Bioverativ Inc. and Celgene Corp.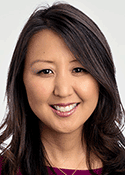 Amunix CEO Angie You told BioWorld the deal is great for her Mountain View-based company because it's a pure IP license deal, bringing cash into the company to support its pivot from a pure technology licensing company to a cancer drug discovery and development organization. Her team aims to nominate a development candidate in its lead program, targeting HER2-expressing cancers, in the first half of this year with the goal of getting it into the clinic in the second half of 2021.
Though even Amunix didn't get to see the data on Roche's evaluation of XTEN, their extended evaluation of the technology focused on long-term safety and lack of immunogenicity, You said. "This will, hopefully, be the first of many future deals we do to capitalize the company." Roche, which executed the deal, didn't specify its application of the technology, but the list of its non-oncology indications is vast. Roche unit Genentech has an active but separate XTEN deal with Amunix, first announced in February 2017.
Amunix, a company founded by the late Willem P.C. "Pim" Stemmer in 2006, has for years licensed its XTEN protein polymers to companies seeking to develop drugs that would require less frequent dosing. No XTEN-incorporating product has made it to market yet. But one, Amunix spinout Versartis Inc.'s long-acting growth hormone somavaratan, almost did. Now, with the new Roche licensing deal and ongoing work on a potential long-acting hemophilia A therapy under the umbrella of Bioverativ's owner, Sanofi SA, and Swedish Orphan Biovitrum AB, the technology's commercial debut could yet arrive.
In addition to giving XTEN another chance at bat, Sanofi's work on BIVV-001 also represents human proof of concept for Amunix's prodrug and protease activation approach, a method You called Pro-XTEX and which, she said, drew her to the company. "We can take advantage of all the validation, but apply it in a novel way to two of the most exciting and promising therapeutic modalities in cancer: bispecific T-cell engagers [TCEs] and cytokines.
"The industry has been struggling for decades to make these drugs a reality," but their toxicity has been stymieing the field, You said. Generating prodrugs that mask the activity of TCEs before they're selectively activated in tumors without the need to customize each mask could, she said, enable higher dosing that could reveal the true potential of those classes.
The lead candidate in Amunix's internal pipeline is a prodrug bispecific TCE against HER2. Though HER2 is well-known in the context of breast cancer, there are plenty of other tumors overexpressing the protein for which there are no HER2-targeted agents approved, such as colorectal cancer, lung cancer and sarcoma. "There are some really interesting opportunities for a small company to go for accelerated approval, and these are opportunities we're thinking about," she said.
As the company moves ahead, You said her team will continue to capitalize Amunix through partnerships, collaborations and licensing.