BEIJING – China-U.S. biotech Transcenta Holding Ltd., headquartered in Shanghai and Boston, completed a series B+ financing round to secure $100 million to continue its efforts in developing oncology and bone disorder drugs and to prepare for an IPO.
The biotech firm has built a pipeline with more than 10 innovative molecules in oncology, bone disorders and nephrology. In January 2019, clinical-stage biotech Mabspace Biosciences Co. Ltd. merged with China bioprocessing technology firm Hangzhou Just Biotherapeutics Ltd. to establish Transcenta.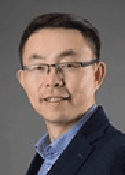 The series B+ round is the first financing round after the merger. Transcenta CEO Xueming Qian told BioWorld Asia that the company has raised around $230 million so far.
CR-CP Life Science Fund and Fortune Capital co-led the series B+, and it drew new investors such as Epiphron Capital, CCT China Merchant Buyout Fund and China Equity Group.
Existing shareholders including Lilly Asia Ventures, Temasek, Hillhouse Capital, Teng Yue Partners, Sequoia Capital China and Arch Venture Partners also participated.
"The proceeds from this round will be used to advance our lead programs," Qian said. "They include a second-generation Claudin 18.2 antibody, a PDL1-TGFβ bispecific antibody and other oncology assets with undisclosed targets, as well as blosozumab, a transformative agent for the treatment of severe osteoporosis."
Best-in-class for gastric cancer
The Claudin 18.2 antibody is Transcenta's core program, referred to as TST-001 in its pipeline. The company plans to submit IND applications in China and the U.S. for the self-discovered drug candidate.
Qian told BioWorld Asia that TST-001 could be more promising than Astellas Pharma Inc.'s first-in-class Claudin 18.2 antibody, IMAB-362 (zolbetuximab). IMAB-362 has demonstrated very good data in a phase II trial as a first-line therapy in patients with gastric cancer, and Astellas is carrying out a phase III study.
"We expect our drug candidate to be better than IMAB-362, as it shows better biological activity and pharmacokinetics profile. The target population of our drug candidate is also broader than IMAB-362," he said.
Qian explained that among the gastric cancer patients who cannot treat their conditions through surgery, 12% are HER2-positive, a subpopulation that already has a treatment, and 15% can be treated with PD-1 antibodies. But 70% are left with chemotherapy as the only treatment option.
"Our Claudin 18.2 antibody can be used in combination with chemotherapy in these 70 percent of patients. It could be a best-in-class drug," he said.
Gastric cancer is the second leading cause of cancer death in China. The country sees around 400,000 new gastric cancer patients every year.
Claudin 18.2 is also found to be often overexpressed in gastroesophageal, pancreatic, lung and other solid tumors. Qian said the company also "has a very good companion diagnostic that can go beyond gastric cancer."
More in the pipeline
Qian also disclosed to BioWorld Asia that the company is developing three potentially first-in-class molecules.
One aims at a target in the same family as DKK1 to enhance Wnt signaling and is now in the IND-ready stage. The second is an antibody that targets the depletion of T regulatory cells, and Transcenta plans to submit an IND in the first half of 2021. The third targets fibroblasts in the tumor microenvironment to mediate tumor suppression.
"The last two adopt a different approach and both are for enhancing response. We can develop these first-in-class molecules into bispecific antibodies," Qian said.
Developing bispecific antibodies is one of the strategies of the company. Also included in its pipeline is a PDL1-TGFβ bispecific antibody.
Bone diseases are also a target. In March 2019, Transcenta in-licensed blosozumab for osteoporosis from Eli Lilly and Co., along with a few bispecific antibodies that are in the IND-enabling stage for bone diseases. The company has the rights to develop them in greater China.
"Now we have the greater China rights, but we may also be able to obtain the global rights in the future if we can achieve certain milestones," Qian said. He remained tight-lipped on the financial terms of the partnership with Lilly.
Transcenta has an established presence in both China and the U.S. It has clinical development centers in Shanghai, Beijing and Princeton, N.J., a process and product development center and manufacturing facility in Hangzhou, and a discovery, clinical and translational research center in Suzhou.
With the new proceeds, the company plans to step up its manufacturing capability to reduce the cost of goods in order to stay competitive in China's biotech scene.
In the near future, Transcenta plans to seek an IPO in either Hong Kong or the U.S., Qian revealed to BioWorld Asia.
"We have a very well-rounded team of talent who have experience working at multinational pharma," he noted. "We are a fully integrated company with capabilities from discovery to clinical study and manufacturing, and we have a well-balanced portfolio consisting of bispecific antibodies and first-in-class candidates."