Timber Pharmaceuticals LLC, a startup created by New Jersey-based investment and operating firm Tardimed Sciences LLC, said it's poised to make a fresh leap into the public market this year with plans to take over Biopharmx Corp.'s NYSE listing in a new reverse merger deal. The proposed move, which includes a commitment of $20 million in financing from private investors, is expected to fund midstage trials of two candidates for rare dermatological diseases through early 2021 readouts while advancing a preclinical asset toward the clinic as well. The merger is currently expected to be completed in the second quarter.
Should the deal close, Timber and the investors providing the initial financing will own about 88.5% of Biopharmx (NYSE:BPMX) common stock, while Biopharmx stockholders will own about 11.5% of outstanding shares. Biopharmx shares fell 25.5% to close at 58 cents on Jan. 29.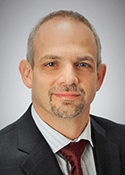 Timber CEO John Koconis told BioWorld that the deal arose as a natural fit during his team's evaluation of potential paths to access capital to drive Timber's products forward. As a derm-focused specialty pharma, its investors are already attuned to the space, he said. The San Jose, Calif.-based company also has "very interesting" acne and rosacea assets in which Timber's team still sees "significant value," he said.
Timber's first candidate, TMB-001 is a proprietary topical formulation of isotretinoin under development for the treatment of congenital ichthyosis (CI), a group of rare genetic keratinization disorders that lead to dry, thickened and scaling skin. It was licensed from Patagonia Pharmaceuticals LLC, a private, family-owned company co-founded in 2013 by Tardimed partner Zachary Rome. In a phase I/II study in 19 patients with CI, it demonstrated initial safety and preliminary signs of efficacy, as well as minimal systemic absorption of isotretinoin, a medicine more widely known for its oral use in the treatment of severe acne.
While the mechanism of oral isotretinoin has been shown to be effective for diseases of hyperkeratinization, such as CI, the long-term high-dose usage that would be required would lead to systemic toxicity, Koconis said. Using Patagonia's ointment-based IPEG delivery system, that risk can be avoided, he said.
Timber is also advancing TMB-002, a topical formulation of rapamycin in phase IIb testing for the treatment of facial angiofibromas in tuberous sclerosis complex, a multisystem genetic disorder resulting in the growth of hamartomas in multiple organs. It licensed that asset from Auckland, New Zealand-based AFT Pharmaceuticals, which had previously developed the asset as Pascomer.
Timber has also licensed TMB-003, another early asset from Patagonia, for the potential treatment of scleroderma. That candidate, a proprietary formulation of sitaxsentan, is a selective endothelin-A receptor antagonist that's currently in preclinical development as a topical or subcutaneous agent for the treatment of localized scleroderma.
Each indication has fewer than 100,000 patients in the U.S. but also present life cycle management opportunities that could lead to expansion into other orphan diseases or even into broader dermatological diseases, Koconis said.
Koconis, a veteran of both the dermatology and rare disease spaces, earlier led the U.S. division of Danish derm specialist LEO Pharma A/S and later helped launch the blockbuster atopic dermatitis medicine Dupixent (dupilumab, Regeneron Pharmaceuticals Inc./Sanofi SA). It was during a stint at Castle Creek Pharmaceuticals LLC, where he connected with Michael Derby, that he began to realize the substantial scope of both the commercial opportunity and largely unmet patient need the rare dermatology space presents, he said. To pursue that, Timber was founded in February 2019, with as-needed funding from Tardimed, a firm led by Derby and partner Rome, co-founder and president of Patagonia Pharmaceuticals.
Chardan is acting as the financial advisor to Timber in the proposed transaction, and Lowenstein Sandler LLP is acting as its legal counsel. Locust Walk is acting as financial advisor for Biopharmx, while Akerman LLP is acting as its legal counsel.
Biopharmx did not reply to a request for further information on Jan. 29.