BEIJING – Shanghai-based bispecifc antibody startup Epimab Biotherapeutics Inc. entered a research collaboration and license agreement with Brisbane, Australia-based QIMR Berghofer Medical Research Institute to look for novel bispecific target combinations, a move that could expand the startup's pipeline.
While the financial terms remain undisclosed, Epimab is promised exclusive access to newly discovered target combinations identified by researchers from QIMR Berghofer to develop novel bispecific antibodies.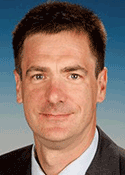 The Shanghai startup will use its bispecific antibody format, called Fabs-In-Tandem Immunoglobulin (FIT-Ig), to evaluate those target combinations for suitable applications. Epimab's bispecific antibodies will be tested in QIMR Berghofer's preclinical models.
"The goal of this partnership is to discover novel, first-in-class bispecific antibodies in the area of immuno-oncology utilizing our FIT-Ig technology and the expertise of QIMR Berghofer in generating predictive preclinical models in this field," Stephan Lensky, Epimab's chief operation officer and chief business officer, told BioWorld.
"Access to the preclinical models and expertise gathered at the QIMR institute is a long-term asset for us," he said, adding that the partnership could lead to the discovery of multiple products, if successful.
Founded in 2015, Epimab focuses on developing bispecifics, an area that is picking up pace in China. Two other bispecific antibody developers, Alphamab Oncology Co. Ltd. and Akeso Inc., went public in Hong Kong in December 2019 and this month, respectively, and are developing PD-1-based candidates.
But Epimab is not looking at the much-researched PD-1 pathway. Its lead molecule, EMB-01, targets cMET and EGFR and is being investigated in a global phase I/II trial run under one protocol with sites in China and the U.S.
As well as its FIT-Ig technology, which generates bispecific molecules with antibody-like properties, Lensky told BioWorld that the startup has further molecules in development that will enter the clinic soon.
To continue efforts to stand out in a new competitive landscape, Epimab aims to expand and diversify its pipeline with more novel target combinations.
"Our platform is ideal for discovering and developing new bispecific antibodies in completely new terrain, including the discovery of new target pairs and new mechanisms of action," said Lensky. "Through our partnership [with QIMR Berghofer] we will have the opportunity to add any resultant target combinations to our pipeline."
For now, the startup remains tight-lipped regarding its pipeline, making the bispecific EGFR/cMET receptor inhibitor EMB-01 the only known product candidate.
"While we can't disclose individual target names, we see a multitude of opportunities both in the immuno-oncology space, in non-immuno-oncology strategies and also at the intersection of both worlds," said Lensky, when asked which targets would be of Epimab's interest.
"We're currently focused on oncology, and one general trend we will pursue is to look for therapeutic strategies where our molecules can benefit from unlocking new mechanisms of action and tackle the disease biology in a unique way, as we have done with our first candidates," he added.
In the future, Epimab's FIT-Ig technology will continue to play a key role in developing bispecific antibodies. The startup said that approach requires no Fc mutation, no scFv elements, and no linker or peptide connector. The Fab-domains in each arm work "in tandem" forming a tetravalent bispecific antibody with four active and independent antigen binding sites that fully retain the biological function of their parental antibodies.
Using that technology to develop EMB-01 seems to have yielded success. Epimab said EMB-01 has shown that the FIT-Ig format can achieve significant efficacy superior to separate antibodies as well as their open combination. It binds to the antigens with the affinity of the parental antibodies, demonstrates comparable stability and solubility to monoclonal antibodies in standard buffer systems, and has a pharmacokinetic profile comparable to monoclonal antibodies after intravenous or subcutaneous administration.
Encouraged by the results, Epimab said it plans to build up its technical expertise in that new drug format by developing a greater variety of FIT-Ig molecules. The partnership with QIMR Berghofer will help serve that purpose.
The FIT-Ig technology has secured a few partnerships to assist in consolidating Epimab's foothold in China's biologics space, especially in bispecific antibodies. It granted Innovent Biologics Inc. the access to that technology in a $120 million deal in 2016, and agreed to co-develop an internally discovered candidate known as FIT-012/TRS-008 with Zhejiang Teruisi Biopharmaceutical for which it received up to $21 million plus royalties in 2018.
Epimab told BioWorld in a previous interview that it has a dual strategy: to out-license its FIT-Ig technology and to internally create and develop FIT-Igs to eventually grow the company into a discovery and development organization. It may eventually license out the molecules discovered internally.
Last year, the startup raised $74 million in a series B round led by Chinese investors, after receiving seed money and angel funding from mostly U.S. individual investors when it first started.