BEIJING – Besides advancing its neutralizing antibodies for COVID-19, Shanghai Junshi Biosciences Co. Ltd. is aiming to expand its pipeline. On July 13, it entered a collaboration with Revitope Oncology Inc. to use the U.S. partner's technology platform to design up to five molecules against tumor targets that Junshi will select to develop first-in-class dual-antigen-targeting cancer therapies.
Under the terms, both companies will collaborate during the discovery phase, while Junshi will solely lead the IND-enabling studies, clinical development, manufacturing and commercialization of the products. In exchange for exclusive global rights, Junshi will pay up to $160 million in development and commercialization milestone payments for each molecule, plus tiered royalties on net sales, making the deal value as high as $800 million. Junshi will also make a conditional equity investment of $10 million for 9.99% of Revitope's shares on an as-converted basis.
The key to developing the dual-antigen-targeting cancer therapies lies in Revitope's T Cell Engaging Antibody Circuit (TEAC) technology platform. Revitope will contribute its TEAC protein engineering platform to develop TEAC pairs using sequences from Junshi's antibodies with potentially best-in-class pharmacological and therapeutic activity.
"By leveraging Revitope's unique two component T-cell immunotherapy platform and our in-house antibody capabilities reaching from discovery to commercialization, dual targeting precision-based novel cancer immunotherapies can be brought into clinical trials in the near future," said Sheng Yao, vice president of Junshi.
"We hope to get first two TEAC Pairs in two years," Yao told BioWorld.
Separately, Revitope CEO Steve Arkinstall told BioWorld that both firms expect to see the first molecules "enter clinical trials early in 2023."
With developing tumor-specific immunotherapies as its goal, Revitope's TEAC platform exploits co-expressed tumor antigens to allow development of highly specific cancer drugs with improved safety and efficacy over conventional immunotherapeutic approaches that can lead to unwanted and substantial "on-target, off-tumor" toxicity. It is designed to permit specific recruitment and activation of T cells exclusively by tumor cells.
Though developed with traditional tumor-targeting domains, TEAC therapies split the CD3 paratope, the T-cell recognition domain, into two halves, with one half on one molecule and the other half on the other molecule. That approach enables true dual-antigen-targeting to a unique tumor-specific address – two inputs coming together to enable one precision targeted output.
Arkinstall explained that the TEAC platform is broadly applicable for use against any combination of tumor-enriched antigens.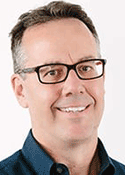 "Our dual-antigen two-part T-cell engager is a unique drug concept where each drug component targets a distinct tumor antigen and at the same time possesses half of a CD3 binding domain," he said. "These are designed to be inactive prodrugs unless they both bind simultaneously to cancer cells co-expressing the antigens in question when an intact CD3 engaging domain is re-established, which triggers T-cell activation and tumor cell killing."
For Junshi's part, it will contribute its expertise in tumor cell biology and antibody discovery capabilities.
"As part of our collaboration, Junshi will provide proprietary tumor antigen-specific antibodies from which we will extract binding sequences for incorporation into the TEAC molecules," Arkinstall said.
Meanwhile, Junshi's Yao explained to BioWorld that TEAC is not a traditional bispecific antibody.
"TEAC is composed of a pair of individual antibody entities targeting two different targets that have specific co-expression on certain tumor cells but not on normal tissues. Normal tissue might express each individual antigen but not both of them," he said.
"Each TEAC molecule also contains half of an anti-CD3 antibody with no T-cell activating activity by itself. Once the pair of TEAC antibodies come close to each other via binding to the same tumor cell and masking domains get cleavaged by tumor protease, a functional anti-CD3 will be forged to activate T cells," he added.
For now, the companies remain tight-lipped on their targeted indications, only saying they will focus on the "high unmet need." But Arkinstall explained that the dual-antigen T-cell-engaging immunotherapies can be used with any antigen combination and for any type of cancer, including all solid and hematological cancer types.
He added that both sides have yet to discuss which markets those products will first target.
Chinese innovation-driven biotech companies are increasingly active in engaging foreign partners at the early development stage to obtain global rights of potentially first-in-class products, instead of getting the China rights for late-stage products.
A similar deal is Beigene Ltd.'s pact with Ambrx Inc. in 2019, under which the Chinese firm can use the U.S. partner's platform of site-specific conjugation technologies to discover at least one potential new cancer medicine. Beigene also has global rights to develop and commercialize any products that arise from the collaboration.
Marking presence in COVID-19 era
An emerging biotech startup in China, Junshi has been consolidating its global presence through multiple partnerships with pharma giants such as Eli Lilly and Co. and Merck KGaA. It is best known for its PD-1 drug, Tuoyi (toripalimab), and JS-016, the SARS-CoV-2 neutralizing antibodies being co-developed with Lilly for COVID-19.
The company is exploring a combination therapy of its Tuoyi and Merck's Erbitux (cetuximab), and its JS-016 is in clinical trials in China and the U.S.
This week, Junshi also said the China phase I trial for JS-016 has completed patient enrollment, and it is working with Swiss contract drugmaker Lonza Group to produce JS-016.
"Time to market is critical in this campaign against COVID-19," said Feng Hui, Junshi's chief operation officer. "By leveraging Lonza's GS Xceed Gene Expression System, Junshi launched the first domestic antibody targeting PD-1 in China in 2018 and is now successfully advancing JS-016, the first-in-class neutralizing antibody targeting SARS-CoV-2 S protein, into clinical stage in China."
Junshi plans to initiate phase Ib trials in non-severe COVID-19 patients and phase II/III trials in severe and critical patients soon. It will also investigate the prophylactic potential of JS-016 in high-risk populations.