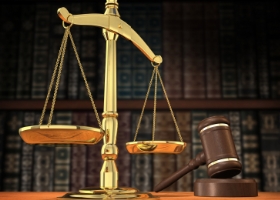 It's been 16 years since I first reported in BioWorld Today that David Blech was charged with securities fraud. In April 1997, I reached him at his New York office a few days after his arraignment in a U.S. District Court. Though he wouldn't comment on the case, he chided me repeatedly for using the word "arrested," insisting that I tell our readers he "appeared voluntarily" for the arraignment, still worried about his reputation ‑ as if it wasn't already rubbish.
Frankly, I'm satisfied he's going to serve time. Angry that our judicial system can't penalize him with a longer sentence given the repeated widespread impact his actions have had on our industry. Amazed at his gall to repeat his offenses. Unforgiving that he blames his bipolar disorder for his misdeeds.
Blech's troubles began in September 1994 when his investment boutique, D. Blech & Co., suffered a liquidity crisis as capital reserves dipped below federally regulated levels and ceased trading activities on Nasdaq. The news sent the stock prices of numerous Blech-financed biotech start-ups spiraling down in an already bear market. His company's portfolio of 11 biotech firms lost more than $168 million in market capitalization in one day.
Blech, who founded his investment firm in 1990, was touted as the financial "white knight" of biotech start-ups. Four years later when his empire crumbled, some of his brokers not only received rubber paychecks, but they also were left without even the most basic tools of the trade, including telephones. It was really sad.
His former brokers said he ran "a sleazy boiler room operation," pressuring them to get clients to buy newly issued shares in companies underwritten by Blech and urged them just as strongly to advise those clients not to sell if the price started rising.
As the years stretched on, it only got messier.
A Florida attorney for former D. Blech & Co. employees was sentenced to five months in prison for obstructing an SEC investigation in 1997. Lloyd Schwed, of Jupiter, Fla., pleaded guilty in November 1996 to withholding and agreeing to destroy tapes subpoenaed by the SEC. Schwed represented the 10 former brokers in complaints filed against Blech. The brokers were ultimately awarded hundreds of thousands of dollars in damages stemming from the collapse of Blech's business.
In 1997 he was charged with scheming to defraud Bear Sterns & Co., which provided clearing services for securities transactions made by Blech's brokerage firm. But the judge felt sorry for him and refused to accept a guilty plea when he learned Blech was on meds for manic-depression.
Too bad. Because he turned right around and did it again. Blech made major stock purchases in three companies in 1997 ‑ Gene-Medicine Inc., Escalon Medical Corp. and Homecom Communications Inc ‑ without having enough assets to pay for them.
Who would stop this guy? U.S. District Judge Colleen McMahon slammed the gavel down this week.
The Associated Press reported that McMahon repeatedly scolded Blech during sentencing, which includes four years plus $1.3 million forfeiture. She called him a "serial stock manipulator" because he committed the same crime four times even after being granted leniency when he swore he wouldn't commit another crime. Hooray for a strong judge.
So, almost two decades since the troublemaking started, I say good riddance, David Blech.