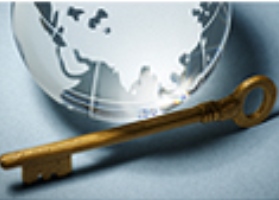 "If you plan to be around five or 10 years from now, you have to have a Chinese strategy." That poignant comment in a BioWorld Today article came from Joshua Boger in 2011. The founder and former CEO of Vertex Pharmaceuticals Inc., and now executive chairman of Alkeus Pharmaceuticals Inc., had just returned from China where Shanghai Syntheall Pharmaceuticals Co. Ltd., a manufacturing subsidiary of Wuxi Apptec Co. Ltd., is the manufacturing site for starting materials for Vertex's hepatitis C drug Incivek (telaprevir).
A combined massive government investment, a growing appetite for capitalism, and a shift from pharmaceutical industry service provider to growing innovator mean China has emerged as a key player.
"You need friends in China," Boger told BioWorld. "That's how we think about our partnership [with Wuxi Apptec]. If you say, 'I'll wait until I get big enough to sail in and build a facility,' that's last century. You'd better start it by becoming important to companies in China. You help them, they help you."
BioWorld, focused mostly on U.S. and European biotech markets for the last two decades, has been slowly adding coverage of news from China. We're tapping into news from Hong Kong, Taiwan's healthy biotech sector, and South Korea which has intentions of dominating the biosimilars market. We're keeping an eye on a joint regulatory scheme cooking between Australia and New Zealand.
Earlier this month BioWorld reported a key turning point for Chinese biotech: a company from Sichuan province earned coveted pre-qualification status from the World Health Organization for its Japanese encephalitis vaccine. It's the first time a Chinese vaccine maker has earned a WHO seal of approval, which opens up markets worldwide.
Then there is this: In 2012 it was reported that, for the first time, there were more pharmaceutical sales representatives in China than the U.S.
Right Site Asia, an industrial real estate specialist, estimated that there are more than 1,000 biotech industrial parks across China. BioWorld already highlighted what are likely the  top 10 largest, most successful and best known of these parks.
There's so much news from this part of the world that we can no longer treat it as being secondary to the robust U.S. and European sectors. These are no longer emerging markets. They have arrived.
Thus, the launch of BioWorld Asia. This weekly news source will aim to provide in-depth coverage of Asia's biopharma sector, with trademark BioWorld analysis and perspective on licensing deals, M&A and financings. Preview our launch issue and then let us know what you think.
Warning: Asian firms don't have strong publication relations mechanisms in place, so depending on press releases or lay press reports won't cut the mustard for serious biopharma players. Yes, the big pharma firms will issue statements when they partner or build a new facility. But there are literally thousands of other biopharmas in Asia with products and pipelines brewing. Get in on the action. Tune into BioWorld Asia for news of the most innovative drug development efforts in Asia.