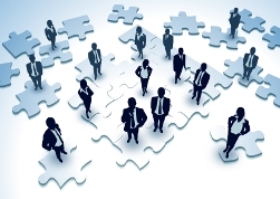 With a new year, old impatience is growing among small companies and investors eager to see the potential of federally sanctioned crowdfunding take off. In January, biotech hotbed Massachusetts, as well as Oregon and Maine, joined a growing list of states taking matters into their own hands. Irritated by the SEC's sauntering approach to finalizing proposed rules it drafted to implement crowdfunding provisions in the 2012 Jumpstart Our Business Startups (JOBS) Act, they joined a growing roster of states that have adopted their own rules for governing the offerings. (See BioWorld Insight, Aug. 11, 2014.)
Massachusetts' new rules, like all the state crowdfunding rules adopted nationally, permit only intra-state investment. Companies can offer equity or debt securities under the exemption and may raise up to $1 million in a 12-month period, or up to $2 million if they have audited financial statements. Investors are allowed to purchase securities valued at the greater of $2,000 or 5 percent of their annual income or net worth if both their income and net worth are less than $100,000. For those with income or net worth of $100,000, the limit is the greater of 10 percent of their income or net worth, with an investment limit of $100,000.
The rules are "designed to foster job creation by helping small and early stage Massachusetts companies find investors and gain greater access to capital with fewer restrictions," according to William Galvin, secretary of the state's Commonwealth Securities Division.
Maine's crowdfunding rules are somewhat similar, capping the aggregate amount of securities sold to all investors within a 12-month period at $1 million and limiting any individual non-accredited investor from investing more than $5,000.
Oregon crowdfunders get significantly less latitude. Companies there can raise up to $250,000 from Oregon investors to start new businesses or fund existing operations and no single investor can invest more than $2,500 in any one investment.
In December, Sens. Michael Bennet (D-Colo.) and Jeff Merkley (D-Or.) wrote to SEC chairwoman Mary Jo White to urge her to "expeditiously" finalize crowdfunding regulation, something it was required to have completed by now. "Given the heavy workload that the Commission still has before it has finalized the reforms of the Dodd-Frank Wall Street Reform and Consumer Protection Act, we are concerned that completing regulations for Title III of the JOBS Act may remain continuously delayed," they wrote.
White responded this month, writing that finalizing the rules "remains a priority" and noting that the SEC is considering public feedback and "actively working" to develop final rule recommendations that would both "promote capital formation and provide robust investor protections."
But with Indiana, Texas, Washington, Wisconsin and others jumping on the bandwagon with their own rules, the patchwork of who can fund what where and for how much is rapidly becoming fragmented. And with no open meetings scheduled to consider finalizing the rules currently on the SEC's calendar, it looks like would-be crowdfunders and the entrepreneurs they support will have to wait for rules that would throw open the doors to out-of-state and international investors.