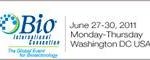 Heading to D.C. next week for BIO 2011? So are we – and we'd love to catch up with you there.
Don't miss our panel: Starting Up Biotechs in the New Normal World. 10 AM Wednesday, June 29, 2011, Room 149AB. Lynn Yoffee, Managing Editor, BioWorld Today, will present the latest statistics on funding for biotech start-ups. Susan Molineaux, President and CEO, Calithera Biosciences Inc., will discuss how Calithera was able to raise $40 million in Series A funding from VCs in 2010. Walter Ogier, President and CEO, Acetylon Pharmaceuticals Inc., will discuss how Acetylon was able to initially raise funding from private investors rather than VCs. Arthur M. Pappas, Managing Partner, Pappas Ventures, will provide the VC view on funding for innovation. Edward Tenthoff, Analyst, Piper Jaffray & Co., will discuss how biotech exits have changed in recent years and how to survive in the new normal world.
Stop by the BioWorld booth (#4729) to meet the BioWorld staff, get discounts on new subscriptions and pick up your collector's edition BioWorld hat.
Keep an eye out for writers Jennifer Boggs, Tom Wall, Mari Serebrov, Catherine Shaffer and Nuala Moran – all of whom will be in attendance.
Read all about it! You can't be everywhere at once, so rely on us to provide you with everything you need to know about what's happening at BIO 2011. We'll have coverage in BioWorld Today, BioWorld Insight, BioWorld Perspectives (our blog) and on Twitter.