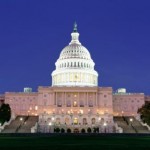 WASHINGTON ‑ There's a sorta funny, kinda snotty article in The Washington Post's style section today – "Know your conventioneer" – that bills itself as "a handy field guide to help you identify which flock your summer conventioneer belongs to." The article quotes the head of the Washington Convention Center Authority: "They travel in clusters. And their badges give them away."
A graphic that is supposed to help District of Columbians identify us, the 300,000 conventioneers who will come to their town this year, asks qualifying questions like, "Are the conventioneers multi-gendered? If the answer is no, the answer is Daughters of the American Revolution. "Are they obsessed with talking about cheesy food?" If yes, they are with the International Dairy Food Association.
What a great idea! So here's a BIO conventioneers field guide to reminding us what city we're in:
"Does the six-block shuttle bus ride to the convention center take 20 minutes, and doesn't even make it all the way to the Convention Center? Or pick up from all associated hotels?" If yes, it's Washington.
"During the ride, do you see lots of designer burglar bars on the windows and doors of buildings in transitional neighborhoods?" If yes, it's Washington.
"Does a continental breakfast (bagel or pastry and coffee) cost $14.50?" Well, that could be a lot of big cities. "Do they charge an extra $2 for orange juice?" If yes, it's Washington.
"Does your hotel charge you $12.95 a day for wireless Internet – and say they'll take it off your bill when you check out because you're with BIO?" If yes, it's Washington.
"Does it cost $24 to get a half-bottle of Dynamite Merlot from the mini bar?" (I've had my share of Merlot, but I wouldn't say any of it was "dynamite.") That could be a lot of places. "Do Gummy Bears cost $8?" If yes, it's Washington.
Clearly, in the capital of the Land of the Free, hardly anything is. I've found one exception.
Having a gin and tonic night cap in the hotel bar, the bartender asks me if I'm here for BIO. I tell him yes. He asks if it is about saving the environment. I tell him the parts I'm here for are about new drugs for things like cancer. What follows is a long conversation about his father, in his 80s, who has prostate cancer. Should he have surgery? What would I do?
I give him the disclaimer that I'm no expert, but think the best thing he can do is to ask a lot of questions, get a lot of information, and talk it over with his dad and mom. He thanks me and as I start to leave he asks be if I'd like a glass of wine to take to my room.
"I can take it to my room? Well, sure." (This is what a South Georgia friend refers to as a "roady.") "What do I owe you?"
It was on the house.
Makes you appreciate the power of healing.