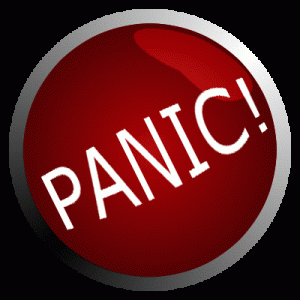 Most of the entries here at the MDD Perspectives blog address med tech, but I'm going to go off topic and address the compounding pharmacy issue, because it is at risk of becoming an FDA issue.
As we all know, the New England Compounding Pharmacy (NECP) is said to be the source of the tainted methylprednisolone injections that led to the multiple cases of meningitis, and now the predictable cry has gone out to have FDA regulate compounding pharmacies. The idea is understandable, but let's find out what's involved before we let our patella tendons get the better of us.
How many more inspections can FDA really handle?
By some accounts, there are 7,500 compounding pharmacies in the U.S., roughly 3,000 of which produce sterile drugs. If one presumes that only the 3,000 operations processing sterile drugs present a sufficient risk to be routinely inspected, that's 1,500 pharmacies every year.
I'll go out on an limb and say FDA's Center for Drug Evaluation and Research is in no position to suddenly manage 1,500 additional inspections a year, let alone more than 3,700. At a time when the agency is struggling to keep up with its current domestic inspection load and catch up to all the foreign facilities making finished drugs and active pharmaceutical ingredients, another 30 inspections a week are flatly out of the question.
Another question is whether FDA oversight would have prevented this episode. It's tempting to say unequivocally yes, but it's not entirely clear how long it took NECP's operations to fall into such a state of disarray. If the decay set in starting less than two years ago, FDA oversight wouldn't have changed a thing if you're counting on inspections to do the trick. I would point out there are other factors that torque the inspection argument as well.
Regulation on the cheap? Don't bet on it
The ramifications of FDA regulation of compounding pharmacies are not exactly benign, either. Can you imagine batch testing in a compounding pharmacy? No, of course not. The alternative? One imagines it would be the use of analytical equipment characteristic of the quality-by-design program instituted several years ago by CDER. In other words, plenty of mass spectrometers and liquid and gas chromatographs.
Now maybe compounding pharmacies already use that kind of equipment, but it's a cinch they'd need a lot more. And they'd still have to validate all kinds of processes for each small batch of drug. I think it's pretty safe to say the typical compounding pharmacy's cost of doing business would double under an FDA regime.
Anyone ready to tell patients they have to pay double when there's no certain benefit to be had?
The final damning fact for those who want FDA to take this over is the absence of a systemic problem. There have been other episodes of problems with compounding, but even FDA's data do not indicate a tsunami of bad drugs coming out of compounding labs. Furthermore, this problem is the result of bungling by the authorities in the Bay State, and a bit more vigilance by the administration of Governor Deval Patrick wouldn't hurt, but nobody's calling him out, curiously.
I'm not minimizing the deaths and the illnesses, but there is no evidence at all that putting FDA in charge of compounding pharmacies would have prevented this episode.
Furthermore, this business of running to the federal government every time something untoward happens carries another risk, one that may dwarf what just happened. If budget issues – such as sequestration – clip FDA's budget dramatically and the states stop keeping tabs on compounding pharmacies, who's watching out for the patients then?
As the saying goes, be careful what you wish for.