PERTH, Australia – Melbourne-headquartered regenerative medicine company Avita Medical Ltd. raised AU$120 million (US$81 million) in an institutional placement that will fund pipeline development of new indications for its Recell spray-on-skin treatment and expand its commercial footprint in the U.S. and Japan.
The placement will occur in a single tranche and consists of 203.38 million shares priced at AU59 cents per share, representing a 14.5% discount to the last closing price on Nov. 8. Managed by Bell Potter as sole lead manager, the placement included international and Australian sophisticated investors.
The funds will allow Avita to fast-track clinical development programs and to accelerate its commercialization strategy in the U.S. and Japan.
The company is beginning U.S. pivotal trials to establish safety and efficacy of the Recell system in soft tissue reconstruction and traumatic wounds, as well as early intervention in treating pediatric scald wounds.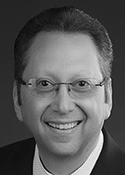 Avita CEO Mike Perry told BioWorld that Avita expects first patient visits to begin in the first quarter of 2020 for soft tissue reconstruction and traumatic wounds and the pediatric indication.
Recell allows in-theater preparation of a spray-on suspension consisting of cells derived from a small, thin biopsy of a patient's own skin.
The procedure involves taking a skin sample and introducing the cells to the Recell device that incubates the skin with certain enzymes to soften the skin and loosen the cells. The cells then search for other cells and create islands of healing across the wound bed. The Recell suspension contains basal keratinocytes, melanocytes, fibroblasts and Langerhans cells.
The system is designed to be used at the point of care alone or in combination with autografts depending on the depth of the burn injury.
Now, Avita is developing a next-generation Recell system to facilitate its use in the outpatient setting. Perry said he anticipates submitting an application to the FDA in 2021.
Avita's Recell system was approved by the FDA in September 2018 to treat acute thermal burns in patients 18 and older. The device is approved in Australia, China and has CE Mark clearance in the EU.
Avita raised AU$40 million in December 2018 to support the U.S. launch of the Recell device, which was the first PMA approved by the FDA in the U.S. burn market in more than two decades, Perry said.
Pilot studies to treat vitiligo
The company is planning pilot studies of the Recell system for treating vitiligo, a skin condition that causes white patches of skin to appear due to destruction of melanocytes.
"For the vitiligo indication, Avita will be required to conduct a dose-ranging study to establish minimal laser strength that will enable the Recell suspension to engraft; thereafter, Avita will conduct a pivotal trial in stable vitiligo patients," Perry said.
He said he anticipates the first patient visit for the pilot study to begin in the third or fourth quarter of 2020, and expects to advance quickly into a pivotal clinical trial to secure the vitiligo indication in the U.S.
The total addressable market for vitiligo is estimated at roughly $600 million, Perry said, and the market is expected to grow as pharma companies launch products that stabilize the underlying autoimmune disease.
With its Japanese partner, Cosmotec, Avita submitted an application to Japan's Pharmaceutical and Medical Devices Agency (PMDA) that is under preliminary review. That application covers patients with burn injuries, soft tissue wounds, chronic wounds (including diabetic foot ulcers and venous leg ulcers) and vitiligo.
In July, Avita released results of a feasibility study that showed its Recell autologous device helped heal diabetic foot ulcer (DFU) wounds. The open-label feasibility study evaluated the clinical performance of the Recell system in patients with DFUs that had not responded to standard treatments.
Study results showed that all patients experienced a reduction in DFU wound size following treatment with the Recell system, with an average wound size reduction of 83% at week 26. Roughly 50% of patients saw their DFU wounds heal completely, with a median time to healing of 14 weeks, despite the range of severity of the ulcers. (See BioWorld, July 2, 2019.)
Meanwhile, Avita is also conducting early phase research into cell and cell-based gene therapy for skin regeneration that either corrects inborn genetic defects of the skin or contributes to rejuvenation.
The spray-on-skin product was originally invented in Western Australia. It was first used in 2002 to heal burn victims of the Bali terrorist attack who were flown to Royal Perth Hospital and treated by Fiona Wood, the co-inventor of the spray-on-skin.
Avita shares were trading on Australia's Securities Exchange (ASX:AVH) at AU63 cents, down 7.97%; its shares on Nasdaq (NASDAQ:RCEL) closed Wednesday at $9.10, down 6.2%. Avita began trading on Nasdaq in October.