Less than four months after accepting Alnylam Pharmaceuticals Inc.'s NDA for Givlaari (givosiran), the FDA has approved the new RNAi therapy for the treatment of adults with the rare genetic disorder acute hepatic porphyria (AHP). The condition is defined by a buildup of toxic porphyrin molecules formed during the production of heme. That buildup can cause incidents of severe pain and paralysis, respiratory failure, seizures and mental status changes, according to the agency.
"Prior to today's approval, treatment options have only provided partial relief from the intense unremitting pain that characterizes these attacks," said Richard Pazdur, director of the FDA's Oncology Center of Excellence and acting director of the agency's Office of Oncologic Diseases. Givlaari, he said, "can treat this disease by helping to reduce the number of attacks that disrupt the lives of patients."
Following the approval, Alnylam's shares (NASDAQ:ALNY) rose 10.5% to close at $108.21 on Wednesday.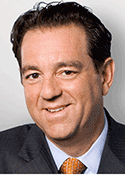 Givlaari is expected to be available for shipment to health care providers in the U.S. by year-end. Effective net pricing for the drug is expected to be about $442,000 per patient per year when taking into account expected discounts, Alnylam President Barry Greene said during a company conference call. Prices will be further modified subject to value-based agreements similar to those attached to the company's hereditary transthyretin-mediated amyloidosis therapy, Onpattro (patisiran).
Furthermore, given the uncertain prevalence of AHP, Alnylam will institute a "prevalence-based adjustment" strategy that will trigger rebates for participating payers if the number of diagnosed patients they cover substantially exceeds current epidemiologic estimates for AHP, Green said.
Alnylam's case for Givlaari's value also includes an argument for its potential offset of other health care costs, which Greene said can range from $400,000 to $650,000 annually between the cost of hospitalizations, I.V. heme administration and other medical interventions.
Givlaari, which can be used to treat all four types of AHP, is Alnylam's second RNAi therapy to be approved in the last 16 months, following Onpattro's August 2018 approval. It is the world's first-ever GalNAc-conjugate RNA therapeutic to be approved, the company said.
'Commercially attractive opportunity'
While arriving at an exact count of AHP patients is challenging, global prevalence of diagnosed and undiagnosed AHP is estimated to be two to five cases per 100,000 people, Greene said. Alnylam estimates 3,000 patients in the U.S. and Europe have active disease, about 1,000 of whom have frequent AHP attacks – the portion of the patient population in which Alnylam expects to see initial commercial traction.
Despite the small number of initially addressable patients, Alnylam's team sees further opportunity with increases in diagnosis rates. "We believe that this is a commercially attractive opportunity with over $500 million in global peak revenue potential."
Administered monthly at 2.5 mg/kg via subcutaneous injection, the new medicine targets aminolevulinic acid synthase 1 with the goal of decreasing neurotoxic heme intermediates, aminolevulinic acid and porphobilinogen, to near normal levels.
It was approved on the basis of positive results from Alnylam's phase III Envision study of 94 patients with AHP, in which participants received either a placebo or Givlaari. Givlaari's performance was measured by the rate of porphyria attacks that required hospitalizations, urgent health care visits or intravenous infusion of hemin – an iron-containing porphyrin – at home. Patients who received Givlaari experienced 70% fewer porphyria attacks compared to those receiving placebo.
The approval follows FDA breakthrough therapy, priority review and orphan designations for the program. An MAA for the medicine remains under review in Europe, where it has both PRIME and orphan designations. In addition, the company has recently filed for review in Brazil and plans to seek approval in Japan next year.
In August, Alnylam established a U.S. gastrointestinal disease education and promotional agreement for Givlaari with Ironwood Pharmaceuticals Inc. Under that agreement, Alnylam and Ironwood will work to raise awareness of AHP among gastroenterologists and other health care providers. Ironwood will also participate in Givlaari promotional efforts, augmenting Alnylam's broader commercialization activities.
Common side effects for people taking Givlaari were nausea and injection site reactions. The FDA is advising health care professionals to monitor patients for rare incidence of "severe hypersensitivity" to the drug, which can result in anaphylaxis, and renal function. It also said patients should have their liver function tested before and periodically during treatment.