Roughly two and half years after it picked up Cynosure, Hologic Inc., of Marlborough, Mass., has reported its intention to sell it to private equity firm Clayton, Dubilier & Rice (CD&R) for a total purchase price of $205 million in cash, subject to certain closing adjustments. The company expects net cash proceeds of about $138 million.
CD&R Partner Derek Strum expressed enthusiasm about the deal, noting that his firm expects "to continue to invest behind the company's strong brand and large global installed base to accelerate growth via expanded sales & marketing efforts and bring new products and technologies to market[.]"
At least one analyst was encouraged by Hologic's move to sell off the underperforming medical aesthetics unit. "In our view, this divestiture was a long time coming and puts an end to a bad marriage that began when Hologic acquired the asset in 2017," wrote William Blair's Brian Weinstein.
"Since day one, the Street has been skeptical on how management would clean up what had long been a troubled asset and find ways to change the business model and leverage the Hologic call point," Weinstein continued. He noted that the magnitude of this challenge became obvious soon after the deal closed. "[W]e fully support the team's decision to walk away from this troubled asset and turn its efforts back to the core pillars that have made Hologic successful."
Jefferies analyst Raj Denhoy was equally blunt. "Let's pretend this never happened," he wrote of the buy. He noted that the unit is expected to generate $300 million in sales this year. "The damage from [Cynosure] was double edged for [Hologic]: not only did the underperformance of the business drag down results, the association with an aesthetic asset further pulled down the P/E multiple."
Denhoy added that he sees the potential for Hologic valuation to re-rate back to pre-deal levels.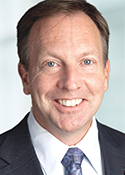 For his part, Hologic President and CEO Steve MacMillan said the divestiture will permit his company to focus on its strength: detecting diseases in women early. "Since we acquired Cynosure in 2017, it has significantly underperformed our expectations," he noted. "Moving forward, our business development strategy remains focused on the smaller, tuck-in deals that have been performing well for us and strengthening our core franchises."
As part of the agreement with CD&R, about 825 employees will transfer with the Cynosure business. The deal is expected to wrap up around the end of calendar 2019, subject to regulatory approvals and other customary conditions.
At the same time, Hologic said it intends to enter an accelerated share repurchase (ASR) program to buy back $205 million of the company's common stock. The ASR will be completed pursuant to a new $205 million share repurchase authorization that has been approved by Hologic's board.
Background
In February 2017, Hologic revealed that it had agreed to buy all outstanding Cynosure shares for $66 per share in cash, which represented an equity value of about $1.65 billion and an enterprise value of $1.44 billion net of cash.
MacMillan saw great potential with the buy. "Acquiring Cynosure will accelerate our transformation into a higher-growth company by leveraging our core women's health expertise and OB/GYN channel leadership into an adjacent, cash-pay segment that is expanding at a low double-digit rate," he said at the time. He went on to highlight how medical aesthetics represented "an attractive and complementary growth opportunity."
Weinstein at the time expressed some surprise that the company was diving into the aesthetics space. He viewed the deal as an asset trade, as Hologic had sold its blood screening business to Grifols. He labeled that business as profitable, but structurally challenged. In effect, it had swapped that for a faster growing, but not-as-profitable business.
The Grifols deal was reported in late 2016 in the wake of revenues from the partnership taking some hits. Indeed, Hologic revenues resulting from the partnership slipped almost 12% to $223.3 million in fiscal 2016 from $253.1 million in fiscal 2015.
Against that backdrop, Weinstein saw the Cynosure deal as making sense, "and we view the swap as a positive that we suspect most investors would have been comfortable with if announced as a single event (obviously not possible)," Weinstein wrote.
Less challenging topic?
As recently as September, it appeared that Cynosure held promise for Hologic. David Lewis, with Morgan Stanley, asked Hologic CFO Karleen Oberton during the Morgan Stanley Healthcare Conference about Cynosure, noting that it seemed to be "maybe a less challenging topic of the company."
Oberton replied that there had been some stabilization in the sales force, something that had represented a challenge from the day one. The Cynosure division also saw the launch of two new products: the Tempsure Firm handpiece and a petite mask for Sculpsure submental treatments.
Following U.S. FDA clearance, the Sculpsure submental treatments were available for patients with a body mass index (BMI) up to 49 – the highest BMI clearance on the market for submental treatments, the company noted.
The Tempsure Firm is intended to deliver monopolar radiofrequency energy to gently heat tissue and temporarily reduce the appearance of cellulite.
Oberton also noted that the company had teamed up with celebrity spokesperson Brooke Shields – something that had garnered attention. "So, it's kind of anecdotal, but people have come in and said, 'I want to have what Brooke Shields had done.' So that helps with the Sculpsure platform," she explained.
And the wins continued, with Cynosure launching Stimsure, a noninvasive electromagnetic technology to build and tone muscle in the abdomen, buttocks and thighs, in Europe and the Middle East. Hologic made that announcement late last month.
Still, during the fourth-quarter earnings call earlier this month, MacMillan acknowledged that domestic medical aesthetics declined 9.9% for the year. With that said, "we have stabilized our U.S. sales force as we await internally developed and externally licensed new products to drive growth," he added.
Things were better internationally, with revenue growing 8.2% in 2019 for the unit. MacMillan noted that strength had been seen related to the company's skin-related products, but its lasers for body contouring and women's health struggled.
Tuck-ins take center stage
Also during the earnings call, MacMillan responded to a question from UBS analyst Dan Brennan on M&A. Brennan noted that the tuck-in strategy was working well but wondered whether the company had an appetite for something bigger.
MacMillan responded that there has been a shift away from "a corporate-led business development strategy for what had been most of the 2000s, and frankly, even up to the Cynosure deal." The focus has turned divisional-led tuck-in capabilities, and the company is starting to see what can happen with that. "There will certainly probably be a few that could be bigger than the $100-ish million deals we've done to date, but nothing that's going to blow the mind or anything," MacMillan noted.