Tumor-agnostic therapy developer Black Diamond Therapeutics Inc. has completed an oversubscribed series C financing of $85 million. The Cambridge, Mass.-based company said proceeds will help it advance candidates targeting oncogenic driver mutations of the ErbB kinases in EGFR and HER2, starting with a combined phase I/II trial of its most advanced candidate next year. It will also further invest in its Mutation-Allostery-Pharmacology (MAP) platform, designed to identify and target oncogenic mutations. Boxer Capital led the round, with participation from existing investors and new joiners Wellington Management Co., BVF Partners LP, Deerfield Management, Janus Henderson Investors, Casdin Capital and Logos Capital. Black Diamond has raised $194 million since its founding.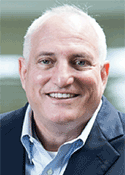 Black Diamond's founding investor, Versant Ventures, helped Black Diamond out of stealth mode in December 2018 with a $20 million series A round with a focus on "taking unactionable mutations and rendering them actionable," company co-founder and CEO David Epstein told BioWorld at the time. New Enterprise Associates and RA Capital Management led the company's series B financing, also for $85 million, shortly thereafter in January. The stated goal of that investment was to advance two to three drugs into the clinic in the next 24 months and expand the MAP platform. Other investors in the company have included Nextech Invest, The Invus Group, Perceptive Advisors, City Hill Ventures and Roche Venture Fund.
"There are currently no drugs approved by the FDA to target certain allosteric and other EGFR and HER2 mutations that are prevalent in a variety of cancers with a single therapy, including in patients with deadly cancers like lung cancer or glioblastoma that express these mutations," Epstein said in an announcement of the series C financing. The company didn't make representatives available to discuss the financing.
Black Diamond's team plans to start a combined phase I/II trial of its most advanced asset, BDTX-189, in the first half of 2020. In vivo data on the candidate, presented at the 2019 ESMO Congress in Barcelona, Spain, showed a 50-mg/kg once-daily dose exhibiting "robust tumor growth inhibition, promoting tumor regression in Allo-HER2 (BaF3) allografts in a dose-dependent manner, and in patient-derived xenografts, bearing EGFR-Ex20ins cells (CUTO-14 and CUTO-17)," according to a Cortellis conference report. BDTX-189 treatment also resulted in rapid tumor regression, investigators said.
Researchers at the company homed in on BDTX-189 as well a second candidate by using MAP, a platform that uses "population-level cancer genetic data obtained from all tumor types to identify potential families of mutations that occur within individual oncogenes" to rank the mutations for potential oncogenicity. For BDTX-189, those explorations have pointed to potential applications of the candidate in lung, colon, stomach, uterus and breast cancers. Some of the allosteric mutation baskets the platform has identified represent 2% to 15% of patients in a given tumor tissue or across tumor sites, the company said.
In conjunction with the financing, Black Diamond announced the appointment of Crispr Therapeutics AG Sam Kulkarni, to its board, calling him "an industry leader with expertise in strategy and operations in biotech." His appointment follows a number of new high-profile hires at the company this year, including its new chief scientific officer, Christopher Roberts, and its new chief financial officer, Thomas Leggett. Ahead of those September appointments, in May the company announced a new chief operating officer and general counsel, as well as new clinical leadership.
The company was co-founded by Epstein with Elizabeth Buck, now its executive vice president of discovery and translational sciences. Prior to their current venture, the colleagues worked at OSI Pharmaceuticals Inc.
Black Diamond was the first new company to emerge from Versant's Ridgeline Discovery Engine, a Basel, Switzerland-based organization founded in early 2017 to create and operate Versant-financed biotech companies. Since then, Ridgeline has produced two new startups, both in stealth mode: Monte Rosa Therapeutics Inc., which is developing cancer therapeutics that modulate protein degradation pathways; and Bright Peak Therapeutics Inc., which has a platform capable of chemically synthesizing and optimizing natural proteins.