DUBLIN – Sanofi SA is paying a hefty 172% premium to acquire Synthorx Inc. for $68 per share, or $2.5 billion in all, to add a clinical-stage immuno-oncology asset to its pipeline and a platform technology that will enable it to optimize cytokine-based drugs for cancer and autoimmune disease.
The deal represents a rapid – and highly profitable – return on investment for many Synthorx investors. Just 12 months ago, the San Diego-based firm raised $137.5 million in an IPO, which it priced at $11 per share. The stock (NASDAQ:THOR) had closed last week at $25.03, before Paris-based Sanofi disclosed its surprise bid. Shares gained 170.5% to close Monday at $67.71.
"We do not anticipate any additional bidders at this time; nor do we expect any FTC issues," Jefferies analyst Biren Amin wrote in an investor note. Given Synthorx's cash reserves of $150 million, the deal implies an enterprise value of $2.35 billion.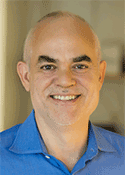 San Diego-based Synthorx was founded in 2014 to take forward a technology originally developed by Floyd Romesberg at The Scripps Research Institute in La Jolla, which expands the genetic code by the addition of a synthetic base pair, d5SICSTP and dNaMTP, which allows for the incorporation of novel amino acid residues into proteins. Synthorx has used that technology to generate a pipeline of modified cytokines – Synthorins – which are engineered to have useful properties by incorporating non-natural amino acids into protein structures in a site-specific fashion.
Its lead asset, THOR-707 (not alpha IL-2), is a modified version of interleukin-2 (IL-2), which has a dedicated bioconjugation site that allows for stable, covalent attachment of polyethylene glycol. IL-2 has long been approved for treating metastatic renal cell carcinoma and metastatic melanoma, but its utility has always been hampered by its short half-life and its troublesome toxicity profile. In particular, the risk of vascular (or capillary) leak syndrome, a life-threatening loss of blood plasma from the capillaries, has limited its use. Synthorx is among a minicluster of firms now revisiting IL-2-based immunotherapy in cancer as knowledge about IL-2 signaling has improved, which opens up the possibility of separating its therapeutic activity from its toxic effects. Other contenders in this space include Nektar Therapeutics, Inc., Roche Holding AG, Anaveon AG, Neoleukin Therapeutics Inc. and Alkermes plc.
THOR-707 is designed to have an extended half-life and to selectively engage the intermediate-affinity IL-2 receptor, which comprises the beta (CD122) and gamma (CD132) chains only. That results in the activation of CD4 T-helper cells, CD8 cytotoxic T cells and natural killer cells, whereas activation of the high-affinity receptor, which comprises the alpha (CD25) chain as well as the two other chains, is responsible for vascular leak syndrome, as well as activation of regulatory T cells. THOR-707 is currently undergoing a phase I/II trial in patients with advanced or metastatic solid tumors. Synthorx plans to recruit up to 300 patients. The phase II portion of the Hammer study will assess the molecule as a monotherapy and in combination with a checkpoint inhibitor.
THOR-707 can be dosed at fortnightly intervals, whereas the existing IL-2 drug Proleukin (aldesleukin) has to be administered every eight hours over five days.
A second synthorin, THOR-809, is due to enter IND-enabling studies in the new year, with an IND submission penciled in for the fourth quarter. THOR-809 also consists of a modified pegylated IL-2, but it has been designed to selectively activate regulatory T cells and is in development for autoimmune disease. The company has additional IL-10 and IL-15 synthorins at earlier stages of development for cancer.
Platform possibilities
Sanofi already has another cytokine program in phase I development, SVB Leerink analyst Daina Graybosch noted. SAR-441000 (BNT-131), the subject of a co-development deal with Mainz, Germany-based Biontech SE, comprises an intratumorally delivered mRNA encoding IL-12sc, IL-15sushi, granulocyte-macrophage colony-stimulating factor (GM-CSF) and interferon-alpha. "Though we believe this likely increased their biological understanding of cytokines and appreciation of THOR, SAR-441000 is sufficiently different from THOR-707 for them both to have a place in Sanofi's pipeline," Graybosch noted.
Sanofi is already looking to apply the Synthorx Expanded Genetic Alphabet platform to other modalities. The technology will, it said, "enable the company to develop a wide range of novel biologics, including drug conjugates, protein fusions, and multispecific biologics, with applications beyond oncology and extending to other therapeutic areas." It also plans to combine synthorins with the nanobody technology it gained through its $4.8 billion acquisition of Ghent, Belgium-based Ablynx NV. The latter deal has already yielded a first drug approval – the FDA approved Cablivi (caplacizumab-yhdp) for treating acquired thrombotic thrombocytopenia purpura, a rare clotting disorder, in February. But Sanofi has long maintained that getting access to the platform was the main motivation for the transaction. Although less mature, the Synthorx technology is also broadly applicable.
Synthorx officials were not available for comment Monday.