DUBLIN – Numab Therapeutics AG is banking an equity investment of CHF15 million (US$15.2 million) from its latest Asian partner, Sunshine Guojian Pharmaceutical (Shanghai) Co. Ltd., as part of a broad alliance to develop up to five multispecific antibodies from three programs based on Numab's Match platform.
Other financial terms were not disclosed, but Sunshine Guojian, a subsidiary of Shengyang, China-based 3Sbio Inc., will have development and commercial rights to the molecules in Greater China, including mainland China, Hong Kong, Macao and Taiwan. Waedenswil, Switzerland-based Numab will retain rights to everywhere else. The cash represents the first close of Numab's series B round. A second closing, for an undisclosed amount, is still in the offing.
Numab's deal with Sunshine Guojian is similar in look and feel to an immuno-oncology pact 3Sbio entered with Boston-based Verseau Therapeutics Inc., back in February, based around Verseau's macrophage checkpoint modulator platform. Numab's selling point is its multispecific platform, which allows it to incorporate tumor-targeting approaches into its molecules.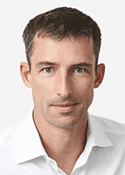 "That's also very much what 3Sbio was looking for. They like the platform we have and want to be a part of it," Numab co-founder and CEO David Urech told BioWorld.
Numab's Match technology is based on the isolation – and humanization – of Fv antibody fragments obtained by immunizing rabbits with antigens of interest. It stabilizes the structures by substituting an unstable part of the kappa light chain with a region from a lambda light chain, a maneuver known as the lambda cap. It can avail of the purification processes developed for conventional antibodies, which enables it to obtain production yields that are on a par with those of classical antibody molecules. It has already developed a GMP process for its lead molecule, Urech said.
The structure underpinning the present deal is one Numab has availed of in the past. It has also entered regional alliances with Suzhou, China-based Cstone Pharmaceuticals Inc. for ND-021, a trispecific antibody-based molecule targeting PD-L1, 4-1BB and human serum albumin (HSA), and with Tokyo-based Kaken Pharmaceutical Co. Ltd. for a discovery project to identify a multispecific antibody for an inflammatory indication. But it also has a global alliance with Osaka, Japan-based Ono Pharmaceutical Co. Ltd., worth up to $262 million, on the discovery and development of a multispecific antibody that recognizes an Ono-nominated target as well as complementary targets.
The present deal arose from links Numab made with 3Sbio during an earlier round of partnering discussions on a different project. "Investing in business development in Asia needs a lot of time to come to fruition," Urech said. But the strategy has enabled the company to maintain a capital efficient structure – the cash from these deals enables Numab to fund its project pipeline, while keeping its equity financing requirements relatively low for a company at its stage of development.
It retains global development responsibility for ND-021, its lead internal project, which is now nearing the clinic. "We plan to file an IND in the first quarter of 2020," Urech said. The company is one of a number that is attempting to capture the benefits of 4-1BB (also called CD137) agonism locally, within the tumor microenvironment, while eliminating the systemic toxicities that dogged the first generation of 4-1BB agonists. It is relying on the upregulation of PD-L1 within many tumor types in order to minimize systemic exposure to the 4-1BB agonist. "It will only activate 4-1BB signaling once it interacts with a PD-L1-expressing cell – a tumor cell," Urech said.
Others with CD137 x PD-L1 molecules in development include: Genmab A/S and Biontech SE, who are in phase I/IIa trials with GEN-1046/BNT-311; Merus NV and Incyte Corp., who are in phase I with MCLA-145; and Inhibrx Inc. and Elpiscience Pharmaceutical Co. Ltd., who are in phase I with INBRX-105/ES-101. Two more programs are still preclinical: PRS-344, which Pieris AG and Les Laboratoires Servier SAS are developing, and F-Star Ltd.'s FS-222.
Basel, Switzerland-based Roche Holding AG is taking a slightly different tack to achieve a similar goal. It is already in the clinic with RG-7827, a bispecific fusion protein carrying 4-1BB ligand and fibroblast activation protein (FAP), which is associated with tumor growth and progression. Another Swiss firm, Zurich-based Molecular Partners AG, and Amgen Inc., of Thousand Oaks, Calif., entered a pact last year, worth up to $547 million, on a Darpin-based molecule, MP-0310, that employs a similar targeting strategy. It is still in preclinical development.
Numab has another molecule that is also in advanced preclinical development. ND-009, an anti-TNF antibody fragment, is partnered with Rheinfelden, Switzerland-based Tillotts Pharma AG. Tillotts is the clinical lead on this project.