About a month-and-a-half earlier than expected, Horizon Therapeutics plc has won FDA approval for teprotumumab in thyroid eye disease (TED), a progressive autoimmune condition that disproportionately affects women. The drug will be marketed as Tepezza and could generate more than $1 billion in peak annual sales, President and CEO Tim Walbert said during a discussion of the drug's launch. Company shares (NASDAQ:HZNP) fell 15 cents to $38.25 on Jan. 21, though they tilted higher in after-hours trading.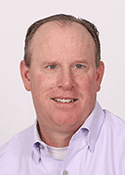 A rare condition, also known as Graves' eye disease, TED can have significant impact on patients' lives. In many cases, muscles and fatty tissues behind the eye become inflamed, causing the eyes to be pushed forward and bulge outward, a condition called proptosis. That can cause a variety of symptoms such as eye pain, double vision, light sensitivity or difficulty closing the eye. In severe cases, vision loss can follow, impacting patients' independence.
"Today's approval marks an important milestone for the treatment of thyroid eye disease. Currently, there are very limited treatment options for this potentially debilitating disease. This treatment has the potential to alter the course of the disease, potentially sparing patients from needing multiple invasive surgeries by providing an alternative, nonsurgical treatment option," said Wiley Chambers, deputy director of the FDA's Division of Transplant and Ophthalmology Products.
Current treatment during the active phase of the disease typically involves the use of artificial tears, gels or ointments, according to the University of Michigan's Kellogg Eye Center. Prednisone is also sometimes used, but generally just for limited duration, followed by radiation and later surgical interventions. But there has never been a treatment that really works, Horizon's Walbert told BioWorld.
Horizon estimates there are 15,000 to 20,000 patients with moderate to severe TED who could be treated with its drug. But without limiting Tepezza's indication to the active stage of the disease or even just moderate to severe cases, the FDA left doctors free to make their own decision about the medicine's use, something that Walbert said left his team "extremely pleased."
Ready to go
Tepezza is expected to be available in the U.S. in the coming weeks, with an average net realized price for a six-month course of therapy to be about $200,000 per patient, assuming a 75% to 80% adherence rate for the course of therapy and typical rebates and discounts required by various stakeholders, as well as financial assistance to be provided by Horizon to some patients, Walbert said. The list price per 500-mg vial of Tepezza is $14,900.
Horizon has been preparing for a potential launch of the medicine since July 2019 and now has a 50-person sales force, plus reimbursement and site-care specialists ready to go, Walbert said. Because ophthalmologists, the primary specialists treating TED, don't typically infuse medicines, Horizon is also creating a network of about 300 infusions centers across the country to which they can refer their patients. The Dublin-headquartered company has also hired patient access managers. "I think the community of ophthalmologists and ocular plastic surgeons have a really good understanding of the data. The key thing for us is to get out there and make sure that they have access and understand that network of infusions centers." The medicine will have a temporary reimbursement code at first, but Walbert said he expects to have a permanent one by Oct. 1, which will help facilitate reimbursement.
Though sales are likely to be slow in the first half of 2020, Walbert said his team expects net sales of Tepezza will reach $30 million to $40 million in 2020.
As a result of the FDA approval, Horizon will make about $105 million in milestone payments during the first half of 2020, it said. The primary beneficiary is likely to be former owners of River Vision Development Corp., which Horizon acquired in May 2017, according to a description of milestone obligations in Horizon's latest 10-Q, filed with the SEC on Nov. 11. At the time of the acquisition, Horizon agreed to pay River Vision up to $325 million upon the attainment of various milestones, composed of $100 million related to FDA approval and $225 million related to net sales thresholds for teprotumumab. That agreement also includes a royalty payment of 3% of the portion of annual worldwide net sales exceeding $300 million.
Under a separate agreement with Roche Holding AG, the company is required to pay the Swiss company up to CHF103 million (US$106.6 million) upon the attainment of various milestones related to filing, approval and net sales thresholds for teprotumumab. In connection with submission of the teprotumumab BLA, the company incurred a milestone of CHF3 million payable to Roche, which was recorded and paid during the third quarter of 2019. A separate payment of CHF2 million was also paid in relation to the milestones. Finally, the agreement with Roche also includes a royalty payment of between 9% and 12% of annual worldwide net sales.
Horizon's BLA for the medicine, a monoclonal antibody designed to inhibit the insulin-like growth factor 1 receptor, had been assigned a PDUFA date of March 8. But, with fast track, breakthrough therapy and orphan drug designations, it received priority review. The medicine is administered to patients once every three weeks for a total of eight infusions.
Priority review
The FDA said that Tepezza was approved based on the results of two studies, consisting of a total of 170 patients with active TED who were randomized to either receive Tepezza or a placebo. Of the patients who were administered Tepezza, 71% in Study 1 and 83% in Study 2 demonstrated a greater than 2-millimeter reduction in proptosis as compared to 20% and 10% of subjects who received placebo, respectively.
The most common adverse reactions observed in patients treated with Tepezza during the studies were muscle spasm, nausea, hair loss, diarrhea, fatigue, high blood sugar, hearing loss, dry skin, an altered sense of taste and headache. Infusion reactions have been reported in about 4% of patients treated with the drug, which may also cause an exacerbation of preexisting inflammatory bowel disease, according to its label.
The Tepezza BLA gained unanimous backing from the FDA's Dermatologic and Ophthalmic Drugs Advisory Committee (DODAC) in December during a meeting that featured few surprises but much discussion. At the FDA's request, Horizon will conduct a postmarketing study to evaluate Tepezza's safety in a larger patient population, as it had discussed in the DODAC meeting. The study will also evaluate retreatment rates relative to how long patients receive the medicine.
Horizon's team has had a number of discussions about teprotumumab with the EMA, but has yet to file an MAA.
Prior to today, the company has built its commercial orphan and rheumatology segment experience with marketing of its gout medicine, Krystexxa (pegloticase), and its urea cycle disorder drug, Ravicti (glycerol phenylbutyrate).