HONG KONG – South Korean biotech Novelty Nobility Inc. has attracted ₩10 billion (US$9 million) in series A funding to develop therapeutic antibodies inhibiting the stem cell factor (SCF)/c-KIT pathway.
The list of investors includes two existing investors, Quad Investment Management Corp. and Medytox Venture Investment Co. Ltd., and new investors Neoplux Co. Ltd., Ulmus Investment Inc., JX Partners Co. Ltd., BSK Investment Co. Ltd., Kingo Investment Partners Co. Ltd., Widwin Investment Co. Ltd., P&I Investment Co. Ltd. and Korean biopharmaceutical company Eyegene Inc. participated in the funding round.
The company said on Jan. 31 it would use the money mainly for manufacturing and GLP toxicology studies of NN-2101, a therapeutic monoclonal antibody inhibiting the SCF/c-KIT pathway. The drug candidate is in development for treating retinal diseases, including wet age-related macular degeneration (AMD) and diabetic retinopathy/diabetic macular edema. NN-2101 will enter clinical trials in the second half of 2021.
Founded in 2017 by Sang-gyu Park, incumbent professor of pharmacy at Ajou University, the biotech is based in Seongnam, and also at Ajou University, Suwon.
Work has focused on targeting SCF and its receptor, c-KIT (CD117), a novel angiogenesis and vascular permeability factor. VEGF is known as the most important angiogenic growth factor; however, the Korean biotech has verified that SCF/c-KIT induces neovascularization and vascular permeability, which are not mediated by anti-VEGF drugs. Its research was published in the October 2019 issue of Arteriosclerosis, Thrombosis, and Vascular Biology.
The research shows that in endothelial cells, SCF-induced c-KIT activation enhances vascular leakage by disrupting endothelial adherens junctions. Also, it highlights three findings. First is that hypoxia increases c-KIT expression in endothelial cells. Secondly, SCF, a ligand of c-KIT, induces pathological neovascularization in the eye through the GSK (glycogen synthase kinase)-3β/β-catenin pathway. Lastly, the data indicate anti-SCF/c-KIT therapy could be a new therapeutic strategy for the treatment of vision-threatening ocular neovascular diseases.
The company said those findings can offer a solution to patients for whom anti-VEGF treatment failed, or around 20% to 40% of those receiving the treatment.
"We have discovered that SCF/c-KIT is a strong endothelial permeability mediator, which is as potent as VEGF but works separately and independently of VEGF, offering a possibility to treat patients who are refractory to anti-VEGF treatment," Jin Cho, chief financial officer and head of business development at Novelty Nobility, told BioWorld.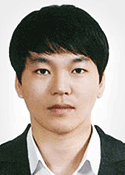 According to the company, the c-KIT mutation is reportedly known to be widely engaged in the pathogenesis of gastrointestinal stromal tumors (GIST), leukemia (acute myelogenous leukemia and chronic myelogenous leukemia), small-cell lung carcinoma (SCLC), glioblastoma (GBM) and mastocytosis. The activating mutation of c-KIT is known to induce resistance to Gleevec (imatinib, Novartis AG) in cancer patients.
"SCF/c-KIT overall has little angiogenic activity at normoxia whereas its local expression in hypoxic endothelial cells increases dramatically, contributing to the pathogenic angiogenesis," Cho added. "Unlike anti-VEGFs, which enlarge avascular area at the center of the diseased eyes, anti-SCF/c-KIT selectively treat abnormal vascular tufts at the verge while normalizing a vascular area in the middle."
In addition to NN-2101, Novelty Nobility's four other drug candidates are under development for treatment of oncology and two rare diseases, including retinopathy of prematurity (ROP) and mastocytosis.
Based on a c-KIT antibody-drug conjugate for oncology, the biotech is developing two candidates: NN-3201, which uses a commercial linker, and NN-3202, which adopts proprietary linker technology. The company targets the potential indications as GIST, leukemia and GBM.
In the rare disease pipeline is NN-2901, a c-KIT antagonist antibody for treating ROP, a potentially blinding eye disorder that affects premature infants for their entire life if treatment fails. The other rare disease candidate, NN-3901, is a c-KIT antibody-drug conjugate aiming to treat mastocytosis, a disease from which up to 90% of c-KIT-activating mutation is reported. Imatinib is a standard treatment, though some types of c-KIT mutation drive resistance.
"There is good agreement that the next generation of anti-angiogenesis/anti-permeability treatments for the eye need to be 'beyond VEGF,' but there has not been much success in identifying what that target would be," Patricia D'Amore, Charles L. Schepens professor of ophthalmology and professor of pathology at Harvard Medical School told BioWorld.
"Novelty Nobility has identified that new target, the stem cell factor," D'Amore said. "This choice is based on strong, peer-reviewed science that has shown that stem cell factor stimulates vascular permeability, that blocking its receptor c-KIT prevents diabetes-induced vascular leakage in experimental diabetes, and that the blockage of stem cell factor prevents angiogenesis in the well-characterized mouse oxygen-induced retinopathy model. Importantly, the stem cell factor appears to be exerting its effects independently of VEGF," she added.
"The next challenges will be the design and conduct of clinical trials that I expect will focus on diabetic retinopathy and diabetic macular edema and perhaps nonresponders for anti-VEGF therapy in AMD patients."