PERTH, Australia – With a capital raise of $AU4.58 million (US$3.07 million) under its belt, Zelira Therapeutics Ltd. will be better positioned to launch multiple medicinal cannabis products that are currently in late-stage clinical trials and expected to launch later this year.
The placement consisted of 91.77 fully paid ordinary shares at a price AU5 cents per share and was supported by existing and new investors, both domestically and in the U.S. CPS Capital Group Pty was the lead manager of the placement.
ASX-listed Zelda Therapeutics Ltd. merged with U.S.-based Ilera Therapeutics Inc. in December 2019 to create Zelira, a global integrated biotech focused on clinical development of cannabis medical products that will be clinically validated.
The merger brings together a pipeline of revenue-generating medicines and clinical candidates set to launch in 2020.
What sets Zelira apart is its focus on pharmaceutical-grade medicinal products manufactured under GMP conditions. The company has clinical trial programs focused on insomnia, autism and opioid reduction. It also has a preclinical pipeline that is examining the effect of cannabinoids in breast, brain and pancreatic cancers as well as research examining the potential for cannabinoids to treat diabetes-associated cognitive decline.
Former Ilera CEO Osagie Imasogie will be CEO and managing director in the U.S., and former Zelda CEO Richard Hopkins will be the CEO and managing director in all other territories outside the U.S. Both have deep pharma backgrounds.
Launch, learn and develop strategy boasts early revenue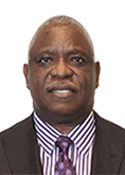 Imasogie told investors that the company has a "unique, time-limited opportunity where we launch the product, learn and develop."
The strategy boasts an accelerated path to market by launching products in the U.S., learning about them through patient interactions and then clinically validating them in Australia. It is expected to accelerate the commercialization process while generating revenue at the launch phase.
"We've lost our minds in the states. We are completely crazy because we allowed the states to legalize cannabis. On the federal level, it is still illegal, but there are 35 states that have legalized it for medicinal purposes. And, in doing that, they have bypassed the FDA," Imasogie said.
In essence, the states have allowed the drug to be sold for numerous indications without any clinical evidence.
"We did a pharma-grade formulation because we're pharma people. We know the hard science," Imasogie said.
"We know that different receptor sites up-regulate and down-regulate. The product is patent-protected and proprietary, and we were able to get those formulations on the market and launched it, so we're already generating revenue," he explained. "We then put an observational structure around our patients to tell us how the drug is working and how they're using it, so we're collecting tons of information to learn while our patients are paying us money."
That knowledge can be used to tweak the product. For example, an original formulation dubbed Hope was the initial product for autism, which focused on a certain cluster of symptoms to treat autism syndrome disorder. In learning more from patients, however, the company realized there was a second cluster of symptoms, so it launched Hope 2, a second formulation that focuses on a different cluster of receptors.
Zelda identified yet another cluster of symptoms, and the company is now creating a third product called Hope 3 to treat that cluster of symptoms for autism syndrome disorder.
Alternative to opioids
The pain market is expected to be a big win for the company. Roughly 63% of cannabis patients are registered for chronic pain, and 90% of them report that cannabis is more effective than standard pain medications. About 85% of patients reduced or stopped their opioid medications, according to Zelira.
The company is now running clinical trials to validate the range of clinical and commercial endpoints, including substitution rates of concomitant pain therapies for cannabis, and the quality of life (QALY) impact of cannabis therapy in chronic pain.
"The anecdotal evidence from clinical trials seems to suggest that cannabis can have a role to play in reducing the amount of opioids consumed and potentially act as a stepping stone in getting people off opioids altogether," Zelira CEO Richard Hopkins told BioWorld.
"We know cannabis has an impact in pain, and there's good clinical data confirmed by multiple reports, but the data is limited in a clinical setting due to the prohibition of cannabis in many jurisdictions in the U.S.," he added. "This gives Australia an edge to start addressing these issues."
Regulators have recognized that the recreational market is a key driving force in allowing cannabis to be used in an unregistered space, he said.
In Australia, the Therapeutic Goods Administration (TGA) is allowing people to use medicinal cannabis through a special access scheme (SAS) where a doctor requests that the TGA allow a patient to access the medicine, or via use in a clinical trial. The agency implemented legislative amendments to the Narcotic Drugs Act 1967 in 2016 that resulted in a huge increase in patient demand for medicinal cannabis products.
There was a 10-fold increase in approved SAS applications for medicinal cannabis from October 2018 to October 2019, and the TGA expects to see a 10% increase until June 2020, the agency reported.
"In facilitating access to an unregistered product, what regulators have done is to kick the can down to the physician," Hopkins said. The three main reasons people use cannabis is to relieve pain, sleeplessness or anxiety.
Australian trials validate products
Australia serves a critical purpose for the company in that data from the observational studies in the U.S. can be sent to Australia to inform clinical trials that will be run in Australia through the TGA regulatory process.
"Then we have a clinically validated product, and we've already de-risked the clinical trial before it even started. Now, we can sell that product in Germany, the U.K., New Zealand and take that information and use it in the market in the U.S.," Imasogie said.
Zelira represents a pure pharma play, he stressed, noting that $4.9 billion was spent on traditional pharma products that have switched over to cannabis. Of that $4.9 billion, $1.5 billion is for pain products alone.
"Imagine what will happen when patients switch from traditional pharma products to cannabis-based products. That is the opportunity," he said.
Zelira is running three clinical trials in Australia. It has a phase II insomnia trial being conducted at the Sleep Center in Western Australia, and a phase I trial opioid reduction trial is being conducted at St. Vincent's Hospital in Western Australia. An observational trial at the Children's Hospital in Philadelphia is being conducted in autism, which relates to anxiety, he said.
"We'll get a critical body of evidence that will inform the design of a subsequent trial in Australia," Hopkins said.
The anxiety trial can be extended for related conditions such as anxiety in the aged population or post-traumatic stress disorder, he said.
Although products can't be moved across state borders in the U.S., companies can move intellectual property, and since Zelira's products are patent-protected formulations, the company has licensed its products to companies in other states to build a national network to produce the drugs.
Imasogie said he believes cannabis will eventually get approved on the federal level in the U.S., which the FDA will want to regulate.
"At this stage, everyone that does not comply with FDA standards will likely be shut down," he said. "We expect to be one of the few that will be standing. Also, we will have done our trials already, so when the FDA asks us to comply, we will already have actual patient data on top of clinical trial data.
"Long term, we will be the natural target for big pharma," he said.
Zelira has entered a number of partnerships that are already generating income. One such agreement was signed in November 2019 with cannabis distribution company Health House Holdings Ltd. to distribute Zelda-branded products in Australasia and the U.K.
Zelira has also partnered with European medicinal cannabis group HAPA Pharm BV to access its EU GMP-grade manufacturing capabilities and its German distribution network.
With a market cap of AU$51 million, Zelira's shares were trading on Australia's Securities Exchange (ASX:ZLD) at AU5 cents by market close on Feb. 17.