Aptevo Therapeutics Inc.'s chief scientific officer, Jane Gross, told BioWorld that the sale of the firm's marketed recombinant hemophilia B therapeutic, Ixinity, to Medexus Pharmaceuticals Inc. allowed for a "cleaner message" to Wall Street. "It was a little difficult to explain having a commercial asset and an R&D pipeline," she said.
Seattle-based Aptevo sold Ixinity for more than $100 million to Medexus, of Verdun, Quebec, leaving the former an off-the-shelf bispecific antibody firm with a platform called Adaptir and a lead compound, APVO-436, in phase I/Ib open-label testing.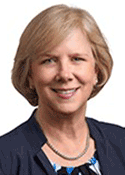 Aptevo stands to reap an up-front payment of $30 million and potential milestone rewards of as much as $11 million related to regulatory and commercial achievements. For up to 15 years, the company will collect from Medexus deferred payments on U.S. and Canadian net sales, which, based on the latest Aptevo forecast, could exceed $60 million. In January 2020, Aptevo started dosing patients in a phase IV trial to evaluate the safety and efficacy of Ixinity for a potentially broader label in previously treated patients under 12 years of age with hemophilia B. Launched in the U.S. in 2015, Ixinity contains recombinant coagulation factor IX (trenonacog alfa) – a purified single-chain glycoprotein derived from Chinese hamster ovary cells – and bears an amino acid sequence that is comparable to the Thr148 allelic form of plasma-derived factor IX.
Shares of Aptevo (NASDAQ:APVO) closed at 43 cents, up 3 cents, or 8.9%.
The deal with Medexus not only boosts Aptevo's bank balance, providing runway into the fourth quarter of 2020, but also lets the firm repay the $20 million debt obligation to Midcap Financial, which eliminates the restriction on $5 million of its cash balance. Aptevo said it will "continue to prioritize nondilutive funding opportunities for future capital requirements for the organization."
Aptevo's lead compound, APVO-436, is designed to redirect T-cell cytotoxicity through the dual targeting of CD3, a T-cell co-receptor that promotes cytotoxicity, and CD123, a cell surface receptor highly expressed in hematological malignancies, including acute myeloid leukemia (AML), acute lymphoblastic leukemia, hairy cell leukemia, myelodysplastic syndrome (MDS) and blastic plasmacytoid dendritic cell neoplasm. The ongoing study targets AML and high-grade MDS.
In early October 2019, Aptevo disclosed its decision to end development of APVO-210 after reviewing data from the phase I multiple ascending-dose study in healthy volunteers that suggested the candidate "would not meet the desired target product profile for future commercialization." Specifically, data showed evidence of increasing titers of antidrug antibodies (ADAs) with repeated doses, which had varying impact on drug levels in subjects' blood. The company said the ADAs were specific to APVO-210 and not characteristic of the since-evolved Adaptir technology.
"We had, in previous versions of our platform some differences that we felt were liabilities, and those liabilities were found in the clinic," Gross said. Aptevo replaced a critical linker with a well-established amino acid sequence, Gly4Ser, shown not to generate ADAs in clinical studies. The firm also reduced mutations in other areas of the Adaptir platform sequence, replacing them with the native human sequence, another measure to reduce the risk of ADAs.
Not perfect antigen, but good
With APVO-436, "we have started with cohort five," Gross said. "We've tested 19 individuals, and so far we don't see any drug-induced ADA. We will continue to announce progress throughout the year" with the compound, which given once weekly provides "distinct advantages" over Rockville, Md.-based Macrogenics Inc.'s flotetuzumab, a bispecific CD123 x CD3 molecule from the dual-affinity re-targeting, or DART, platform, she said. At the American Society of Hematology annual meeting in December 2019, Macrogenics presented updated results from patients with AML who are refractory to induction treatment (primary induction failure) in a phase I/II dose-expansion study. The company has said it intends to define a potential registration path in the U.S. for the treatment of patients with primary induction failure AML in the first half of 2020, pending continued discussions with the FDA. In October 2019, Macrogenics kicked off a phase I/II study outside the U.S. combining flotetuzumab with MGA-012, an anti-PD-1 antibody, based on preclinical and translational data that indicate the combination may enhance CD123-directed T-cell killing. Complete responses in phase I turned out well for Macrogenics but "they're using a molecule that has a very short half-life and does not have an Fc on it," Gross said.
AML has proved challenging because of its complex karyotype. "The question is, are you selecting the correct patients for your drug?" Gross said. "If we had a better cheat sheet, if you will, with every single drug that fits every mutation, then it would be a home run. But the field's not there yet." Research has shown CD123 exists on 80% to 90% of the blasts found in AML patients, she noted. "There are no perfect tumor antigens, but it's a good one," she said.
In January, APVO-436 was selected to be part of an ongoing national AML master clinical trial spearheaded by The Leukemia & Lymphoma Society (LLS), called the "Beat AML Master Clinical Trial." Launched in October 2016, the collaborative experiment is being conducted at leading national cancer centers. On board are Memorial Sloan Kettering Cancer Center, the Ohio State University Comprehensive Cancer Center, Oregon Health and Science University Knight Cancer Institute and Mayo Clinic, among others. More than 800 patients at 16 centers have been treated.
AML remains a busy therapeutic space; bispecific antibodies continue to be popular as well. According to the LLS, more than 20,000 Americans are diagnosed with AML and 10,000 die from the cancer annually. The five-year survival rate for older adults is less than 20%. Gaining particular attention in September 2019 was Utrecht, the Netherlands-based Merus NV's MCLA-117, described then by Jefferies analyst Maury Raycroft as a potential game-changer. The phase I-stage candidate emerged from Merus' Biclonics platform and binds to CD3, as well as CLEC12A, a cell surface molecule present on AML cells and stem cells.