With an eye to continued pipeline expansion, Horizon Therapeutics plc has agreed to pay $45 million up front plus milestones to acquire stealth startup Curzion Pharmaceuticals Inc., the developer of a potential therapy for diffuse cutaneous systemic sclerosis (dcSSc). The asset, an oral selective lysophosphatidic acid 1 receptor antagonist, showed initial evidence of potential benefit in an exploratory phase II test among people with dcSSc in 2014, but will now face a tougher trial in what Horizon envisions as a pivotal phase IIb study expected to begin in the first half of 2021.
San Diego-based Curzion is Horizon's first acquisition since 2017, following its May 2017 purchase of River Vision Development Corp. "Importantly, the prior two transactions – Crealta (Krystexxa) and River Vision (Tepezza) – were arguably two of the most value creating purchases in all of life sciences in the past four years," said Jefferies analyst David Steinberg. If successfully developed, the new dcSSc drug could eventually become the first FDA-approved therapy for the indication, which is generally managed with a variety of organ-specific therapies and, in severe cases, systemic immunosuppressive therapy.
Formerly known as CNZ-001, Horizon has now dubbed the asset HZN-825, at least its third name following its original discovery and development by Sanofi SA, which is eligible to receive contingent payments upon the achievement of development and commercialization milestones and royalties based on revenue thresholds.
A subtype of systemic scleroderma, dcSSc is a rare, chronic autoimmune disease that's characterized by fibrosis across multiple organs, including the skin, and can put people at higher risk of interstitial lung disease, kidney and bowel disease. The U.S. prevalence of dcSSc is about 30,000 and the disease carries one of the highest mortality rates among rheumatic diseases, according to research cited by Horizon.
In five phase I trials at Sanofi, the drug then known as SAR-100842 was shown to be safe and well-tolerated. An eight-week exploratory phase IIa study in dcSSc patients that followed found a median change of modified Rodnan Skin Score from baseline was -4 in the study drug group vs. -1 in the placebo group. Furthermore, after 16 weeks of treatment with the study drug, LPA-induced biomarker mRNA levels were improved in the group of patients who initially received placebo. Despite that progress, Sanofi discontinued the medicine's development in September 2017.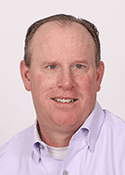 The full story of the drug's later acquisition by Curzion wasn't clear on Thursday, but presumably occurred sometime around Curzion's founding at the end of January 2019. Calling the startup a "perfect acquisition" and one with a "reasonable cost," Horizon President and CEO Tim Walbert told BioWorld his team connected with Curzion's work via a couple of different avenues. For one, Dublin-based Horizon's lead independent director, former Mirum Pharmaceuticals Inc. chief Mike Grey, has served as Curzion's executive director since May 2019 and was formerly its CEO. Furthermore, one of the key investigators Horizon is working with to design an exploratory study of Tepezza in diffuse cutaneous scleroderma was also involved in the phase II study run by Sanofi.
Other Curzion directors have included NEA general partner Ed Mathers, Rivervest Venture Partners managing director Niall O'Donnell, Pappas Ventures managing partner Kyle Rasbach, Lundbeckfond senior partner Johan Kördel, and Susan Dubé, a long-time colleague of Grey, who served as the company's chief financial officer. According to a regulatory filing, the company was initially funded with $3.5 million.
A new tack in phase II
Though HZN-825 showed initial promise in Sanofi's short phase II dcSSc trial, given the long duration of time patients usually have systemic scleroderma, a longer-term 12-month endpoint is likely to be required to really show the effect of the drug, Walbert said. Furthermore, he said, the rheumatology community has evolved to embrace the American College of Rheumatology's composite response index in diffuse cutaneous systemic sclerosis, or CRISS, score as a more applicable endpoint for studies. Measured on a 0-to-1-point scale, it calculates the probability of patient improvement after one year of treatment based on changes from baseline on five variables.
Once back in the clinic, it will join assets under development at Corbus Pharmaceuticals Holdings Inc., Kadmon Holdings Inc., Galapagos NV and Scopus Biopharma Inc. with potential applications in the treatment of dcSSc.
Looking at the road to testing ahead, Walbert voiced optimism about Horizon's outlook. "We've got a strong balance sheet. We've got minimal leverage. We spent the last year really focusing on de-levering the company, building up our balance sheet, and putting ourselves in a position to do multiple bolt-on acquisitions like this can build our pipeline for the future."