BEIJING – Chinese biotech firm Beigene Ltd. said its second-generation BTK inhibitor, Brukinsa (zanubrutinib), has won approval in China for two indications, entering a market dominated by Imbruvica (ibrutinib, Johnson & Johnson/Abbvie Inc.).
The NDA approval came eight months after Brukinsa's clearance in the U.S.
On June 3, the NMPA approved Brukinsa for treating adult patients with mantle cell lymphoma (MCL) who have received at least one prior therapy and adult patients with chronic lymphocytic leukemia (CLL)/small lymphocytic lymphoma (SLL) who have received at least one prior therapy. The drug was granted priority review prior to receiving marketing approval.
In November 2019, Brukinsa became the first China-discovered innovative cancer drug to win FDA clearance. It was only approved to treat adult patients with relapsed/refractory MCL. Beigene has also filed for an NDA in Israel.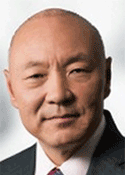 "It will be only weeks until Brukinsa reaches the China market following this approval," said Xiaobin Wu, general manager for China and president of Beigene, in a press conference in Beijing on Thursday. "This is the first China-made BTK inhibitor to win NMPA approval. It will increase accessibility and affordability for Chinese patients, and we will make it more competitive in pricing."
The China approval of Brukinsa for patients with relapsed/refractory CLL/SLL was based on results from a single-arm pivotal phase II trial conducted with 91 patients in China. Among those patients, 82 had relapsed/refractory CLL, while nine had relapsed/refractory SLL. Results showed that the overall response rate (ORR) was 62.6%, with a complete response (CR) rate of 3.3% and a partial response (PR) rate of 59.3%. The PR with lymphocytosis rate was 22%.
For relapsed/refractory MCL, the BTK inhibitor won approval based on results from a single-arm pivotal phase II trial conducted in 86 patients in China. The ORR was 83.7%, including a CR rate of 68.6% and a PR rate of 15.1%.
Jianyong Li, professor and director of the Department of Hematology and director of the Pukou CLL Center at the First Affiliated Hospital of Nanjing Medical University, said Brukinsa also "demonstrated a favorable safety and tolerability profile."
Meanwhile, the FDA approval for MCL was based on an ORR of 84% from two single-arm clinical trials. In a multicenter phase II trial, the ORR was 84%, including a 59% CR rate and 24% PR rate. And in the global phase I/II trial, the ORR was again 84%, including a 22% CR rate and a 62% PR rate. Beigene said continued FDA approval for MCL may be contingent upon the verification and description of clinical benefits from a confirmatory trial.
Second to enter market, one more to come
Following the China approval, Brukinsa is set to compete with Imbruvica in the country. Approved in China in 2017, Imbruvica was until now the only BTK inhibitor for MCL, CLL/SLL and Waldenström's macroglobulinemia (WM). The drug is priced at around ¥48,600 (US$6,820) per 90 capsules in China.
According to market intelligence provider Frost & Sullivan, sales of BTK inhibitors in China are expected to reach $1 billion in 2023 at a CAGR of 89.2% from 2018, then $2.6 billion in 2030 at a CAGR of 14.1% from 2023.
There is another strong competitor expected to enter China's BTK inhibitor market this year. Innocare Pharma Ltd., of Beijing, also has its ICP-022 (orelabrutinib) pending approval in China. The company has also submitted NDAs for relapsed/refractory CLL/SLL and relapsed/refractory MCL.
Innocare CEO Jasmine Cui told BioWorld in a previous interview that orelabrutinib "has excellent safety and efficacy profiles," and it is a potential best-in-class BTK inhibitor.
In a phase II study, orelabrutinib produced an overall response rate of 88.8%, and the disease control rate was 93.8% among 80 enrolled patients with relapsed and refractory CLL/SLL. Among 106 total enrolled r/r MCL patients, the objective response rate was 85.9% and the disease control rate was 90.9%.
Innocare also said, based on observational results, orelabrutinib has demonstrated higher selectivity against BTK in preclinical studies than the reported data of ibrutinib, acalabrutinib and zanubrutinib. The reported data of those three drugs suggest a lower bioavailability at their respective dosages compared to orelabrutinib.
More trials for zanubrutinib
Beigene is currently conducting more than 25 clinical trials of zanubrutinib. The most advanced is the fully enrolled phase III ASPEN trial in patients with WM comparing zanubrutinib to ibrutinib.
On May 29, Beigene unveiled the head-to-head results from that trial at the American Society of Clinical Oncology (ASCO) virtual meeting. According to the data that included 201 patients in the randomized cohort of patients with WM and a MYD88 mutation, zanubrutinib demonstrated a numerically higher very good partial response (VGPR) rate, and clinically meaningful improvements in safety and tolerability compared to ibrutinib.
At data cutoff on Aug. 31, 2019, with 19.4 months median follow-up, the combined CR+VGPR rate as assessed by independent review committee for the overall intent-to-treat population was 28.4% in the zanubrutinib arm and 19.2% in the ibrutinib arm. The same rate as assessed by investigators for the same group was 28.4% in the zanubrutinib arm and 17.2% in the ibrutinib arm.
That said, the ASPEN trial did not achieve statistical significance on its primary endpoint of superiority in CR and VGPR rates for zanubrutinib compared to ibrutinib.
There are three more phase III trials of zanubrutinib: the SEQUOIA trial comparing zanubrutinib with bendamustine plus rituximab in patients with treatment-naive CLL/SLL, the ALPINE trial comparing zanubrutinib to ibrutinib in patients with relapsed/refractory CLL/SLL, and a trial comparing zanubrutinib and rituximab to bendamustine and rituximab in patients with untreated MCL.
Other phase II trials are investigating zanubrutinib either as a monotherapy or in combination with other agents for r/r follicular lymphoma, r/r marginal zone lymphoma, WM, as well as COVID-19 and pulmonary diseases.