DUBLIN – Lycia Therapeutics Inc. raised $50 million in series A funding from founding investor Versant Ventures to take forward yet another novel concept in targeted protein degradation.
The new company, which will be headquartered in the San Francisco Bay Area, is building on the work of Carolyn Bertozzi, professor of chemistry at Stanford University and Howard Hughes Medical Institute (HHMI) investigator, who has invented bifunctional structures called Lytacs – lysosomal targeting chimeras – which target extracellular or circulating proteins for internalization and lysosomal degradation by tethering them to lysosome targeting receptors at the cell surface.
Bertozzi and colleagues posted a pre-print on ChemRxiv on March 29, 2019 – titled "Lysosome Targeting Chimeras (Lytacs) for the Degradation of Secreted and Membrane Proteins" – which described the first such molecules. Each comprised an antibody directed against a defined target conjugated to a glycopeptide agonist that activates cation-independent mannose-6-phosphate, the prototypical lysosome targeting receptor. Her group developed constructs targeting anti-mouse immunoglobulin G (IgG), epidermal growth factor receptor, CD71 (transferrin receptor-1) and programmed cell death ligand 1 (PD-L1). In each case, the Lytac resulted in substantial levels of protein internalization and degradation, ranging from a 97.5% reduction in anti-mouse IgG to a 33% reduction in PD-L1 levels.
Versant's San-Diego-based Inception Discovery Engine has spearheaded the expansion of the platform since then, by targeting different lysosome targeting receptors, developing different conjugation linkers and investigating differing targeting-binding chemistries. Antibody-based binders continue to be the main focus at present, but other binding moieties are also feasible.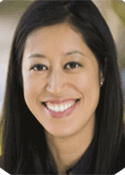 The diversity of lysosome targeting receptors – combined with their specificity for particular cell types or particular tissues – lends the platform wide applicability. "We are not limited by the internalizing receptors," Lycia CEO Aetna Wun Trombley told BioWorld. "We are focused on the ones where we think the application makes sense."
Some lysosome targeting receptors, for example, are uniquely expressed on cancer cells. The company is able to build on prior work with enzyme replacement therapies for lysosomal storage disorders – those, too, are designed to engage lysosome targeting receptors for efficient trafficking to the lysosome.
The scope of the Lytac platform is very different from that of other targeted protein degradation approaches. The companies focused on proteasome degradation "are expanding the druggable proteome," Trombley said. "The machinery they've chosen to engage is inside the intracellular space." About 40% of all encoded proteins are either secreted or membrane proteins, however, which are beyond their reach. Of course antibodies and their derivatives can effectively target many extracellular receptors. Although the mode of action of a Lytac is different from that of a native antibody, Lycia is not seeking to emulate that general approach. "We think about the application of Lytacs in three general buckets," Trombley said.
One of those is what she described by "challenging membrane proteins," such as receptor tyrosine kinases involved in cancer. Although a plethora of those has been targeted by small-molecule inhibitors, the duration of action of those drugs tends to be limited by the emergence of resistance. The company is exploring whether a degradation strategy would be more beneficial.
A second area of focus is on circulating protein aggregates and immune complexes, which are involved in a wide range of pathologies, including amyloidoses, neurodegenerative conditions and autoimmune disease. "Those are conditions where we believe it would be beneficial to bind those aggregates, drag them into the cells and degrade them in the lysosomes," Trombley said. Classical antibodies, moreover, can exacerbate some of those conditions. Lycia's third focus area is on removing circulating auto-antibodies or neutralizing antibodies.
Trombley joined Lycia in recent months, after nine years at South San Francisco-based NGM Biopharmaceuticals Inc. She became chief operating officer in 2015 served as president and chief operating officer from 2018 until March of this year.
The company has attracted a stellar scientific advisory board. Chaired by Bertozzi, it also includes: 2013 Nobel laureate and HHMI investigator Randy Schekman, of the University of California, Berkeley; Lasker-DeBakey awardee and Japan prize winner Brian Druker, of the Knight Cancer Institute at Oregon Health and Science University, who is best known for leading the clinical development of Gleevec (imatinib) in chronic myelogenous leukemia; HHMI Mark Davis of Stanford University; Alanna Schepartz, also of Berkeley; and Monther Abu-Remaileh, of Stanford. Laurent Fischer, former CEO of Tobira Therapeutics Inc., which Dublin-based Allergan plc acquired for up to $1.7 billion in 2017, has joined the company's board.
Lycia represents San-Diego-based Versant's third investment in targeted protein degradation. In recent weeks it completed a series A round in Boston-based Monte Rosa Therapeutics Inc., which is using small molecules to reprogram ubiquitin ligases. It was an early investor in Vividion Therapeutics Inc., also of San Diego, which last month received $135 million up front from an alliance with Roche Holding AG to target novel E3 ligases.