As the company gears up for two NDA filings this year, Reata Pharmaceuticals Inc.'s $350 million deal with funds managed by Blackstone Life Sciences provides cash runway through the end of 2023. The arrangement "has no contingencies," Reata's chief operating officer and chief financial officer, Manmeet Soni, said. "It's all up front. We already had $600 million-plus, which [took us] a little bit beyond 2021," he added.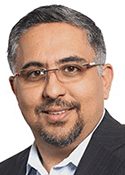 Blackstone, of New York, is leading the royalty pact and equity investment in Reata to fund the development and potential commercialization of the nuclear factor erythroid-2 related factor 2 (NRF2) activator bardoxolone methyl, an oral therapy in the late-stage works for chronic kidney disease (CKD) in Alport syndrome (AS), autosomal dominant polycystic kidney disease (ADPKD) and possibly other, associated indications. The backing includes $300 million in return for single-digit royalty payments on worldwide net sales of bardoxolone by Plano, Texas-based Reata and its licensees other than Kyowa Kirin Co. Ltd. The financing, expected to close later this month, also brings a $50 million investment in 340,793 shares of Reata's class A common stock at $146.72 each. Shares (NASDAQ:RETA) closed at $167.68, up $36.76, or 28%.
SEC paperwork related to the deal disclosed that the royalty percentages "can increase or decrease depending on whether bardoxolone is approved for commercial sale in the U.S., France, Germany, Italy, Spain, or the U.K. for the treatment of CKD caused by ADPKD by a specified date." If it is, the obligation to make payments "will be perpetual, with the applicable royalty percentage reducing" after a certain amount of payments have been made; should the date be missed, then the percentage will reduce if a certain amount of net sales occur within a defined period of time, and the payments would stop after 2033.
In October 2019, Reata agreed to pay former partner Abbvie Inc., of North Chicago, $330 million plus royalties to reacquire ex-U.S. development, manufacturing and commercialization rights for bardoxolone as well as NRF2 therapy omaveloxolone, plus next-generation candidates. Rights to certain Asian markets for bardoxolone stayed with Kyowa Kirin, of Tokyo. Later the same month, Reata scored a surprise win in the pivotal, second part of the phase II study called Moxie with omaveloxolone in patients with Friedreich's ataxia (FA), which met its primary endpoint of change in the modified Friedreich's Ataxia Rating Scale relative to placebo after 48 weeks. Patients given omaveloxolone at 150 mg once per day turned up a statistically significant, placebo-corrected 2.4-point improvement. The treatment proved generally well-tolerated. SVB Leerink analyst Joseph Schwartz said in a May 12 report that Reata "continues to execute critical development activities for its key programs, which we believe are nearing the finish line and address blockbuster market opportunities." In a separate report after the Blackstone news, he referred to the tie-up as "one of the larger pre-NDA royalty deals that we have seen, and it demonstrates the sheer confidence that Blackstone has in Reata's overall platform. We view this partnership as a confidence-instilling event for bardoxolone as well as the overall Reata platform and the future success that we project."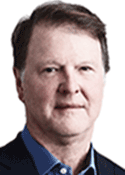 CEO Warren Huff, during a conference call with investors, said Reata has "substantial additional follow-on development opportunities" with both compounds. "We've had to make hard decisions about what we can move forward with," and the new money will move up time frames for other efforts. Two-year AS data remain locked up, and the firm typically doesn't comment on its back-and-forth with the FDA, but the Blackstone funds "had access to all of our regulatory background materials and interactions," he said. Cantor Fitzgerald analyst Charles Duncan asked why the company opted for this route of financing instead of a more conventional equity raise. Huff cited "huge catalysts in front of us that basically, if we're successful, will drive potentially substantial increases in our stock price. Today, we favored a nondilutive financing over a dilutive one."
PTC overlooked in FA?
AS is caused by mutations or defects in the collagen genes, which leads to scarring of the glomerular basement membrane, vital for blood filtering by the kidneys. La Jolla, Calif.-based Regulus Therapeutics Inc. has RG-012 in phase II with Sanofi SA, of Paris. The candidate is a complementary molecule to miR-21 that binds to and inhibits it from working, thereby removing repression of the PPAR-alpha pathway, which could reduce AS symptoms. In a phase I, multiple ascending-dose study due to report in the third quarter of this year the company has miR-17 inhibitor RGLS-4326 for ADPKD.
Others at work in the NRF2 space include South San Francisco-based Calithera Biosciences Inc., which plans to enroll in the third quarter of this year the first patient in a phase II study to evaluate telaglenastat in non-small-cell lung cancer (NSCLC) patients with NRF2 and/or kelch-like ECH-associated protein 1 (KEAP1) mutations. The 120-patient study will be a randomized, double-blind trial to evaluate glutaminase inhibitor telaglenastat with standard-of-care Keytruda (pembrolizumab, Merck & Co. Inc.) and chemotherapy compared to placebo with Keytruda plus chemo in first-line treatment of metastatic, stage IV, nonsquamous NSCLC. Calithera outlined the program in late May at the virtual meeting of the American Society of Clinical Oncology. "All eyes," though are on the compound in renal cell carcinoma (RCC), noted Wainwright analyst Swayampakula Ramakanth in a report. During the recent earnings call, Calithera confirmed its intention to report top-line data from the pivotal phase III Cantata study in the fourth quarter of this year. The experiment is testing telaglenastat in combination with Cabometyx (cabozantinib, Exelixis Inc.) against advanced RCC.
Among the players in FA is PTC Therapeutics Inc., of South Plainfield, N.J., which aims to kick off potentially registrational trials using its Bio-e platform with PTC-743 in refractory mitochondrial epilepsy in the third quarter of 2020, and in FA during the fourth quarter of this year. The starts have been delayed due to the COVID-19 pandemic. Both programs "receive limited attention from the Street despite their relatively late stage and novel mechanistic rationale," in the view of RBC analyst Brian Abrahams, who pointed in a report to "possible activity signals that could support potential in a broad range of indications, and potentially fit well with PTC's other rare disease pipeline assets." In late October 2019, PTC acquired Mountain View, Calif.-based Bioelectron Technology Corp. for $10 million up front and as much as $200 million in milestone payments, thereby gaining the Bio-e platform, which is based on a family of enzyme targets, oxidoreductases, that are critical to the generation and regulation of energy and are important to disease pathology in the central nervous system and elsewhere.