DUBLIN – Emer Cooke, named this week as the next executive director of the EMA, is the first woman to lead the organization since its creation in 1994. She is due to take up the post in November, but her appointment must first be ratified by the European Parliament's Committee on the Environment, Public Health and Food Safety (ENVI). She is due to present a statement to the group on July 13.
The imminent change of leadership at the agency comes at a critical time for drug regulation and public health in Europe – and everywhere else. The ongoing COVID-19 pandemic has placed an extraordinary burden on regulators, who have to evaluate drug and vaccine applications with incomplete safety and efficacy data generated during heavily compressed time frames. Although the usual risk-benefit assessments will still apply, calculating them will be more difficult than ever. Cooke will take charge of the EMA shortly before the first applications for conditional approval of COVID-19 vaccines will start to flow. Although the evaluation work will, as usual, fall within the remit of the EMA's Committee for Medicinal Products for Human Use (CHMP), the level of political and societal scrutiny will be far closer than at any time during the last six decades of drug regulation. The stakes have never been higher.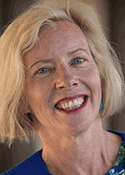 The EMA, which earlier this year moved into its new headquarters in Amsterdam, had already been under significant pressure as it adapted to its new, post-Brexit reality and the consequent loss of the expertise and input from the U.K.'s Medicines and Healthcare Products Regulatory Agency (MHRA). An Irish national, Cooke has been director of the regulation and prequalification department at the Geneva-based World Health Organization since November 2016 but has long experience of the EMA, having worked there for the preceding 14 years in a variety of roles, including stints as head of international affairs and head of inspections. Before that, she worked for a number of years at the Brussels-based European Federation of Pharmaceutical Industries Association (EFPIA), an industry lobby that is often a vocal critic of the EMA.
Her predecessor, Guido Rasi, has led the EMA during an extraordinary period of upheaval, while at the same time steering through reforms that have transformed the climate for medical research in Europe. His 10-year stint in the post was interrupted by an almost farcical 10-month hiatus, during which his appointment was "annulled" by a European Union tribunal because of an administrative row about the process that led to his appointment. Brexit was another unanticipated disruption, which triggered an exhaustive process to find a new home for the agency after 24 years in London and a hurried resetting of the agency's priorities.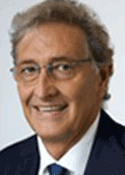 Important initiatives have been either postponed or suspended, including the development of new regulatory guidelines, international activities, working parties focused on a range of initiatives, and the proactive publication of clinical trial data. The latter policy remains the most important component of Rasi's legacy. It was introduced under considerable pressure from industry on one hand and from researchers, civil society and transparency campaigners, as well as the European Union's Ombudsman (a transparency watchdog), on the other. It has established in Europe the primacy of data transparency over commercial confidentiality and provides medical researchers with access to massive quantities of patient-level clinical data that were previously unavailable. Another important achievement during Rasi's tenure was the introduction of the Prime scheme for streamlining and accelerating the development and approval process for priority medicines.
Conditional nod for remdesivir
Also this week, the CHMP concluded its June meeting and made positive recommendations for three new drugs, as well as three biosimilars. Included in this month's haul are positive recommendations for conditional approval of Gilead Sciences Inc.'s Veklury (remdesivir) for treating COVID-19, the first such approval in Europe. Formal European Commission approval generally takes another 67 days to materialize, which, in the context of a global pandemic, appears absurd. The FDA provided an emergency use authorization on May 1.
Lund, Sweden-based Hansa Biopharma AB also got the nod, for Idefirix (imlifidase), which improves graft survival in sensitized kidney transplant patients who have a positive crossmatch test against a candidate kidney from a deceased donor. The drug, a bacterial endopeptidase, works by cleaving recipient antibodies directed at human leukocyte antigens, which can cause antibody-mediated rejection. It is a graduate of the EMA's Prime scheme. The recommendation for conditional approval was granted on the basis that all 46 crossmatch-positive patients across several trials became negative within 24 hours of treatment and could proceed to transplant. The company recently reported an 89% graft-survival rate after two years of follow-up. The CHMP decision triggered a 20% rise in the Hansa's share price (Stockholm:HNSA), which closed Friday at SEK168.40 (US$18.04), up SEK27.60.
Also in the frame is Vertex Pharmaceuticals Inc., of Cambridge, Mass., which received a positive recommendation for approval of Kaftrio (elexacaftor/tezacaftor/ivacaftor) its triple therapy for cystic fibrosis patients with at least one F508del mutation in the CFTR gene. The same drug, which is branded Trikafta in the U.S., received FDA approval on Oct. 21 last year.
However, Basel, Switzerland-based Novartis AG will have to try again, as it withdrew an application for Xiidra (lifitegrast), an inhibitor of the integrin lymphocyte function-associated antigen 1 (LFA-1), in severe dry eye disease. The CHMP had indicated that a positive opinion was unlikely as the clinical data presented failed to show a clinically significant reduction of dry eye symptoms and there were no long-term data on its use. It was also critical of the design of the pivotal trials used to generate the dossier. It's an expensive setback for the pharma firm, which paid Takeda Pharmaceutical Co. Ltd. $3.4 billion for the product – and could pay up to $1.9 billion more – 12 months ago. The drug, which was originally developed by Shire plc, gained FDA approval in July 2016, before its 2019 acquisition by Osaka, Japan-based Takeda.