Artiva Biotherapeutics Inc., of San Diego, has secured $78 million in series A financing to support its development of off-the-shelf universal NK cells for use in combination with monoclonal antibody therapy and tumor-targeting CAR-NK cell therapies. The company plans to move into the clinic this year with its first candidate, AB-101, in combination with an anti-CD20 monoclonal antibody for the treatment of relapsed/refractory B-cell lymphoma. 5AM Ventures, Venbio Partners and RA Capital Management co-led the financing, joined by Medivate Partners, seed investors and Green Cross Holdings Corp. (GC).
Officially founded in February 2019, the company really got its start at the 2018 American Society of Hematology annual meeting after a meeting of two industry veterans familiar with the cell therapy space: Founding President and CEO Tom Farrell and Peter Flynn, the company's chief operating officer.
Farrell spent 11 years building Bellicum Pharmaceuticals Inc., while Flynn had spent seven years leading early program development at Fate Therapeutics Inc. When they met, they were both asking the same questions, Farrell told BioWorld: How could they take early successes with CAR T, exemplified by products like the anti-CD19 CAR T therapy Yescarta (Gilead Sciences Inc.), and translate those into a business producing medicines that are not only effective, but also accessible at scale?
"We needed to think big," Farrell said. Both had taken an interest in identifying an industrial platform that would support not just large-scale manufacturing expansion of NK cells, but also the necessary logistical elements, such as cryopreservation to enable immediate and repeated availability of cells. GC subsidiary Green Cross Labcell Corp., of Yongin, South Korea, provided the answer.
NK cells, part of the body's innate immune system, are part of the first line of defense against infections and tumors. They're also mediators of antibody-dependent cytotoxicity, Flynn said. But from a therapeutics standpoint, they are very difficult to handle, expand and freeze. At GC, the partners found a manufacturing platform built below-the-radar with a "clinical commercial mindset" and a scientific team with the ability to handle all three of those elements using cord blood-derived NK cells at a scale he had never seen before.
Conversations that flowed from due diligence on the platform eventually led to GC backing the startup with seed funding and further supporting its series A.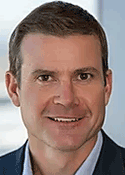 "Right now, we can take a single umbilical cord blood unit and generate enough pure cryopreserved, infusion-ready NKs to treat hundreds to thousands of patients," Flynn said.
The company's most advanced program, AB-101, is an allogeneic NK cell therapy candidate optimized to provide high and consistent expression of CD16, which engages antibodies. Presuming its soon-to-be-filed IND is approved, the first proof-of-concept test for the candidate will take the form of a study initialized this year with a monotherapy run-in, followed in 2021 by the introduction of a combination with rituximab in relapsed refractory B-cell lymphoma.
The company is also looking to leverage GC's CAR technology, which builds on work done to determine which CAR constructs would work best within NK cells. Using that technology, Artiva has added to its pipeline a CAR-NK cell therapy candidate directed against HER2 for targeting HER2-positive solid tumors called AB-201. It's also developing AB-202, a CAR-NK cell therapy targeting CD19-positive B-cell malignancies. Further down the road, ongoing research is expected to yield technology to support gene editing of the NKs.
Artiva today has about 10 full-time employees, with plans for growth in the year ahead. It takes its name from a combination of "art" and "viva," for life.
In addition to Artiva, Green Cross Labcell is working with Kleo Pharmaceuticals Inc. to develop an NK cell combination therapy against COVID-19.