Mastor SAS secured €3 million (US$3.39 million) in seed investment from Sofinnova Partners' MD Start III Fund and €1.9 million in non-dilutive funding through the i-Nov Innovation Award from BPI France, the French national public investment bank. The company will use the new funds to further develop its laparoscopy assistance platform to improve operating room efficiency.
Anne Osdoit, a partner and head of the MD Start Fund at Paris-based Sofinnova Partners, now serves as Mastor CEO. Sofinnova is a leading European venture capital firm that specializes in life sciences with more than €2 billion under management.
Founded by Brice Gayet and Pierre Campredon in 2019, Paris-based Mastor is developing robotics to assist in minimally invasive surgeries. The technology emerged from collobaration between Gayet, a surgeon, and the Institut des Systèmes Intelligents et de Robotique (ISIR) robotics lab at the Sorbonne University in Paris.
"We are delighted to join the Sofinnova Partners' portfolio and work with experienced med-tech entrepreneurs from the Sofinnova MD Start team to bring our concept to patients and surgeons around the world," said Gayet, professor of Digestive Surgery at Paris Descartes University Medical School and former head of Digestive Surgery at the Montsouris Institute in Paris.
The cash will be used to develop a prototype of the robotic assistant and for preclinical validation of the concept.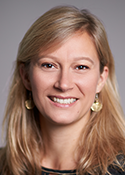 "Every step of the development, every part of our solution is derived from patient-, surgeon- and operating room staff-specific inputs aimed at improving the operational practice," said Osdoit. "We are striving to build an essential tool for laparoscopy surgeries in the near future."
The company is building an affordable, modular platform that leverages the power of surgical robotics and existing laparoscopy instruments to provide surgical assistance in minimally invasive gastrointestinal (GI) procedures such as hernia repairs and cholecystectomies.
The device
"When you envision a surgical robot, you typically think joysticks and screens with the surgeon instructing the robot to perform surgical interventions," Osdoit said. In contrast, "Mastor features a co-manipulation platform. The robot augments what is usually done by a surgical assistant who typically holds a camera and uses surgical tools to expose the surgical field for the surgeon."
The Mastor device frees up the surgical assistant to provide greater value or makes a surgical assistant unnecessary in simple surgeries. It also enables the surgeon to remain at the patient's bed instead of behind a screen.
"It's lighter, more modular, and manipulated by the surgeon, not controlled remotely," Osdoit noted.
The initial surgeries targeted for the device, hernia repairs and cholecystectomies, are common surgeries performed in operating rooms all over the world.
"They are relatively short surgeries of 15 to 20 minutes and surgeons wouldn't use more complex systems like [Intuitive Surgical's] Da Vinci as the time to set them up would be greater than the time in surgery," Osdoit explained. "We felt there was a relatively simple value we could bring to substitute for a surgical assistant, particularly in high volume ambulatory surgical centers that depend on optimizing efficiency."
The system is haptics-enhanced, meaning it provides force and tactile feedback to the surgeon. With the robot assisting, the surgeon can let go of an instrument that's being used in the surgery and the robot will keep the instrument perfectly still and in view. The surgeon knows exactly what pressure has been maintained when he or she resumes its use.
The fund
The investment is the second by the MD Start III Fund, which raised €48 million in May 2019 from key institutional investors. The fund aims to partner with six to eight inventors over a period of about five years to take concepts from lab or hospital to clinical trials, Osdoit told BioWorld. The fund has also invested in Gradient Denervation Technologies SA.
As part of its strategy, the fund provides a comprehensive, hands on team with prior experience in developing similar early stage projects that can be transferred to new companies and taken through preclinical validation. The team defines the regulator pathway, strategy to market, financial structure, and fundraising strategy.
In addition to Osdoit, the investment also brought several other individuals from Sofinnova into Mastor management. Marion Gasperment has assumed the position as chief operating officer. Lukas Guenther stepped in as chief medical officer and Cécile Dupont, who has served as CEO of Hepta medical and director of clinical, regulatory and market access for Safeheal, will also be active in the company.