DUBLIN – Tubulis GmbH raised €10.7 million (US$12.3 million) in a series A round to progress a next-generation antibody-drug conjugate (ADC) platform, which, it claims, will improve both the stability of ADC constructs and the efficiency with which they are generated.
The Martinsried, Germany-based company was spun out of two German academic institutions, the Leibniz Research Institute in Berlin (FMP) and the Ludwig Maximilians University (LMU) in Munich, in 2019 and has, until now, been funded by a nondilutive grant of €3.4 million.
The new injection of cash is intended to take its two lead programs toward clinical development and to enable the company to continue to explore and validate its technology platform, which employs two steps in the identification and creation of stable homogeneous ADCs.
The first stems from a cysteine-based antibody-payload conjugation method, which employs phosphonamidate chemical building blocks that allow for rapid screening of any antibody-payload combination. The best candidates are then exposed to the company's "tub-tag" chemoenzymatic method, which tags antibodies with alpha-tubulin-derived peptides, which allow for efficient site-specific payload conjugation. "It is very polar and that is very interesting when it comes to stabilizing the ADCs. It counters the hydrophobicity of the payload," Tubulis' co-founder and chief scientific officer, Jonas Helma-Smets, told BioWorld.
Morris Plains, N.J.-based Immunomedics Inc.'s FDA approval of Trodelvy (sacituzumab govitecan-hziy) in metastatic triple-negative breast in April marked the eighth ADC to reach the market over the last two decades. Fully half of that number has arrived inside the last two years, as ADC developers have ironed out at least some of the stability and toxicity problems that have greatly hindered the emergence of this modality. "There's kind of a renaissance happening in the ADC field," Tubulis co-founder and CEO Dominik Schumacher told BioWorld.
Tubulis aims to be part of the second wave of ADC developers that bring new chemistries, new payloads and new indications into the ADC purview. In particular, it is focused on matching payloads to specific indications more closely than has been the case to date. "The field has focused a lot on systemically active compounds," Helma-Smets said. "We think the format has the potential to go even further by identifying novel compounds that add an additional layer of specificity within the design of the molecule."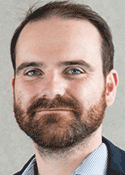 That could mean payloads directed at certain cell types, for example, or at specific disease-associated signaling pathways. "We're not saying the payloads that are out there are not functioning – they are," Schumacher said. But the company will continue to work on that theme, both in-house and with external partners. It is also interested in taking ADCs outside of its traditional domain of cancer. Others have already armed antibodies with antibiotics and with immune-reactive compounds, he noted, but Tubulis is keeping its ideas under wraps for now.
Conjugating payloads to non-antibody scaffolds is also of interest. "We started our proof-of-principle work with nanobodies," Helma-Smets said. The present focus is on antibody-based constructs, but smaller protein binders have potential because of their small size and greater tissue penetration properties – they could be useful for central nervous system applications, for example.
Tubulis's other founders are Christian Hackenburger, of FMP, and Heinrich Leonhardt, of LMU. The present round, which will fund the company's operations for the next two to three years, was co-led by Biomedpartners and High-Tech Gründerfonds, with participation from Seventure Partners, Coparion, Bayern Kapital and Occident, as well as undisclosed private investors and company founders.
Other recent ADC-related financings include Velosbio Inc's $137 million series B round earlier this month to fund development of VLS-101, which comprises an antibody targeting receptor tyrosine kinase-like orphan receptor 1 (ROR1) linked to the monomethyl auristatin E (vedotin). It is in a phase I trial in hematologic cancers at present. Also in July, Bolt Biotherapeutics Inc., took in $93.5 million in a series C round to fund its Boltbody Immune-Stimulating Antibody Conjugates, which are designed to reprogram the tumor microenvironment by using targeting myeloid cells with immune activating payloads. Back in Europe, Lausanne, Switzerland-based ADC Therapeutics SA grossed $267 million in an IPO on Nasdaq, which it priced in May.