PERTH, Australia – Melbourne-based Dimerix Ltd.'s stock shot up nearly 20% on the news that its lead compound, DMX-200, met primary and secondary endpoints in a phase IIa trial in patients with rare kidney disease focal segmental glomerulosclerosis (FSGS), according to top-line results. There are currently no drugs on the market to treat FSGS, which often leads to end-stage kidney failure.
DMX-200 is an adjunct therapy program in patients with chronic kidney disease that adds propagermanium, a chemokine receptor (CCR2) blocker that targets inflammation in the kidney, to standard-of-care irbesartan, an angiotensin receptor blocker. Studies showed that the combined treatment had a greater additive effect than either treatment alone in reducing proteinuria.
Excess protein in the urine, or proteinuria, is the most common symptom of kidney disease and is indicative of decreased kidney function.
"We're very excited by this, and our medical advisory board was very excited with the 86% reduction of proteinuria of DMX-200 versus placebo. That is a very strong trend," Dimerix CEO Nina Webster told BioWorld.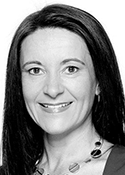 The primary endpoint was safety, as measured by the number and severity of adverse events, and DMX-200 was generally safe and well-tolerated, with no variation in the incidence or severity of adverse events between treatment with DMX-200 or placebo. There were no patient withdrawals from the study and there were no serious adverse events related to the drug reported.
Secondary endpoints were the proportion of patients who achieved a response during treatment with DMX-200 compared to placebo as well as the percent change from baseline in 24-hour proteinuria after 16 weeks of treatment with DMX-200 compared to placebo.
Results show that 86% of patients demonstrated a reduction in proteinuria on treatment vs. placebo, with an average 29% change from baseline in 24-hour proteinuria compared to placebo. And 29% of patients achieved a greater than 40% reduction in proteinuria during treatment with DMX-200 compared to placebo.
Ten patients were enrolled in the study, with seven patients meeting all predefined criteria under the protocol in the final analysis. The study administered 240 mg of oral DMX-200 to patients with FSGS already taking a stable 300-mg dose of irbesartan.
Patients must have been receiving irbesartan for at least 12 weeks prior to being included in the trial. Each participant received 16 weeks of DMX-200 preceded or followed by 16 weeks placebo, separated by a six-week washout period.
"We understand this is not a statistically powered study; however, it was a very well-designed study specifically for a small population," Webster said, noting that the trial was a double-blinded, randomized placebo-controlled crossover study.
"Not only are we seeing a strong outcome here, but the outcome is entirely consistent with what we saw in our phase IIa study in chronic kidney disease patients, which included diabetic kidney disease patients. On that basis, we now have two studies in two different kidney disease indications, both of which are sclerotic kidney diseases (causing scarring), and both are following the same trends and are entirely consistent. That gives us some confidence on what we would like to see in the diabetic kidney disease study."
The diabetic kidney disease study is also a double-blinded, placebo-controlled crossover study, which is statistically powered and is expected to report in the next four to six weeks. The last patient received the final dose in July.
Unlike studies testing other drugs currently in development for FSGS, patients stayed on the standard-of-care angiotensin receptor blockade. As a result, the reduction in proteinuria observed from DMX-200 is in addition to any reduction in proteinuria expected from background therapy that would have occurred prior to starting on DMX-200.
"Any reduction in proteinuria in a condition that has no approved drugs puts us in a good place to help these patients," Webster said.
Competitive space
Current drugs on the market reduce some of the protein in the urine, but when the kidneys fail, the only options are dialysis or a kidney transplant.
One of the competitive advantages that Dimerix identified in its treatment regimen is that patients are already seeing a good effect on a stable dose of irbesartan, and DMX-200 is added to achieve greater effect. Whereas in competitor trials, such as Retrophin Inc.'s trial of sparsentan for treating FSGS, patients had to be taken off the standard-of-care drug for a few weeks.
Chemocentryx Inc. failed to meet primary endpoints in its phase IIa study in May in FSGS due to indistinct changes compared to placebo. Chemocentryx's LUMINA-1 trial tested CCX-140, a CCR2 inhibitor, which saw a 7% reduction in proteinuria.
"We are now the frontrunners now that Chemocentryx has fallen out of the race," Webster said, noting that Retrophin has a phase III trial, but its drug is an angiotensin receptor blocker, and DMX-200 is complementary to angiotensin receptor blockers, which puts the company in a good position.
"If you look at other studies in the space, they are all in a holding pattern due to COVID-19 and are not recruiting," she said.
She said that some of the patients in the study were based in Melbourne, which is in lockdown due to a second spike in the COVID-19 pandemic, and the company put contingencies in place in February so that if patients weren't feeling well or didn't want to go to the hospital, plans were in place to collect data at the patients' homes. Those contingency plans allowed the company to meet all of its timelines on both of its trials.
"FSGS patients today face poor outcomes with limited medical options, and we continue to progress our proposed development pathway forward that could deliver the first approved pharmacologic treatment to the FSGS community.
"In the meantime, we will soon be reporting on the larger diabetic kidney disease phase II study that we hope will further support the growing evidence of DMX-200 efficacy in treating kidney diseases," the CEO said.
DMX-200 has received orphan drug designation in both the U.S. and Europe for the treatment of FSGS.
Patients from both the FSGS and the diabetic kidney disease study continue on treatment with DMX-200 through the Therapeutic Goods Administration's (TGA) Special Access Scheme.
Dimerix has a market cap of AU$75 million (US$53.78 million). The company raised AU$5.8 million in June and issued 16.22 million new shares to investors at AU36 cents per share. The funds raised supported development activities for the company's renal programs as well as its participation in the global REMAP-CAP study in patients with acute respiratory distress syndrome due to COVID-19.
The company's stock on Australia's Securities Exchange (ASX:DSB) shot up nearly 20% on the phase IIa results, from AU38 cents per share on July 28 to AU46 cents per share by close of trading on July 29.