Moving to build out its central nervous system (CNS) portfolio with an eye to what Acadia Pharmaceuticals Inc. CEO Steve Davis called an "urgent need for new approaches to treat pain without causing addiction," the company is acquiring privately-held Cersci Therapeutics Inc. for $52.5 million, primarily in stock. Cersci shareholders could earn up to $887 million more should the marriage, driven by Cersci's reactive species decomposition accelerant program, succeed. A phase II trial of Cersci's lead candidate, now dubbed ACP-044, is planned for the first half of 2021.
Best known for its FDA-approved Parkinson's disease psychosis drug Nuplazid (pimavanserin), Acadia has actively sought to extend its reach in CNS. Some efforts toward that have stumbled, such as one intended to add major depressive disorder to Nuplazid's label. Other moves, such as the company's bid to secure an sNDA approval in dementia-related psychosis are still unfolding.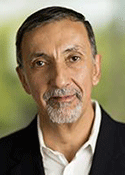 "We know we have a very innovative compound with Nuplazid," Acadia's chief scientific officer, Eliseo Salinas told BioWorld. "But we also know that we need more," he said. For that reason, bringing to bear years of R&D experience from past chapters at Shire plc and Elan Pharmaceuticals, Acadia hired him on in 2018 in large part to identify differentiated new assets.
Since then, as Acadia's head of external innovation, Salinas has helped the San Diego-headquartered company embrace outside innovation. That effort, a deliberate alternative to building an internal discovery engine, has led to deals like Acadia's in-licensing of a candidate for Rett syndrome from Neuren Pharmaceuticals Ltd., now in phase III, as well as a license agreement and research collaboration with Vanderbilt University on a set of allosteric modulators of the muscarinic M1 receptor.
Now, the pain program led by Cersci-sourced asset ACP-044 (formerly CT-044) adds a new dimension to the Acadia's work with an oral candidate that, compared to opioids, is not just "on another planet – it's in another universe," Salinas said. Setting it apart from abuse-resistant pain medicines, a class of drugs focused on prevention of misuse by making them hard to break down, ACP-044 side steps danger by never entering the brain at all. With its action restricted to the peripheral nerves alone, ACP-044 has so far shown no potential for addiction, he said.
Instead, the drug acts by interrupting pathways that sensitize neurons to pain. It does so by accelerating the decomposition of peroxynitrite, a by-product of inflammation, thus decreasing the hyper-excitability of neurons involved in pain.
So far, ACP-044, has shown what Acadia said are "promising" efficacy and safety results in animal models evaluating incisional, inflammatory, and neuropathic pain, as well as favorable tolerability and pharmacokinetic properties in phase I trials.
In addition to ACP-044, Cersci's portfolio contains additional preclinical stage molecules, including brain penetrant molecule. "That opens a very impressive number of opportunities in terms of targets, including a number of proteins and enzymes in the brain, such as alpha-synuclein and tau," Salinas said.
Under the terms of the Cersci deal, Acadia acquired all the outstanding shares of the company for $52.5 million, primarily paid in Acadia stock. Cersci shareholders could also receive up to $887 million in development, commercialization and sales milestones in addition to tiered royalties in the mid-single digits based on annual net sales. The transaction closed on Aug. 24.
Acadia selected BofA Securities as its financial advisor in the transaction and Paul Hastings LLP as its legal advisor. Cersci was advices by Evercore and Skadden, Arps, Slate, Meagher & Flom LLP.
Cersci's major investors include JDH Investment Management LLC, Hiawatha Education Foundation, Lennox Capital Partners, LP and West Summit Investments LP. The Dallas, Texas-based startup's co-founder and CEO, Lucas Rodriguez, is off to new adventures, Salinas said.
Acadia shares (NASDAQ:ACAD) held steady on Aug. 25, rising 37 cents to $38.37.