Less than a month after would-be competitor DBV Technologies SA suffered a regulatory setback with its peanut allergy patch candidate, Aimmune Therapeutics Inc. – which at the start of the year gained FDA clearance for Palforzia in the same space – is undergoing an all-cash takeover valued at $2.6 billion by Nestle SA unit Nestle Health Science SA (NHS).
U.S. gatekeepers smacked DBV, of Montrouge, France, with a complete response letter (CRL) related to its Viaskin Peanut product. In a market face-off, "we still believe we would have taken the lion's share, because of the efficacy profile," Brisbane, Calif.-based Aimmune CEO Jayson Dallas told BioWorld. Greg Behar, CEO of NHS, noted that his firm has been working with Aimmune since 2016. "We had the choice five years ago to choose the best partner for developing solutions in food allergies," he said, and praised the profile of Palforzia as "the most solid. The technology with the patch is an interesting one, but I would say more as a diagnostic tool, and that's how we position it," he said. An oral biologic immunotherapy, Palforzia is the first approved treatment for peanut allergy and is designed to mitigate reactions, including anaphylaxis, that come with an accidental exposure. Previously known as AR-101, Palforzia was tested in more than 1,200 trial patients.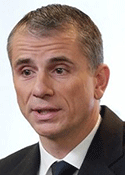 NHS is paying $34.50 per share in order to fully own Aimmune, a 174% premium to the company's closing price Friday. Shares (NASDAQ:AIMT) rose accordingly to close Aug. 31 at $34.22, up $21.62, or 172%. All independent members of Aimmune's board have approved the pact. Behar abstained due to his position.
Nestle subsidiary Société des Produits Nestlé SA (SPN) will commence a cash tender offer to acquire all outstanding shares of Aimmune common stock that are not already owned by NHS, representing a total enterprise value, including the shares of Aimmune held by NHS, of about $2.6 billion. A wholly owned subsidiary of SPN will merge with Aimmune, with the latter as the surviving corporation. Outstanding shares not tendered in the offer will be converted into the holders' rights to receive the same $34.50 each.
NHS currently has an investment in Aimmune of $473 million, an approximate 25.6% equity ownership stake. About 19.6% consists of voting common stock and the balance of nonvoting, preferred shares. NHS made its first investment of $145 million in November 2016, followed by $30 million in February 2018, $98 million in November 2018, and $200 million in January 2020.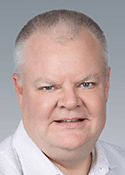 DBV made public near the start of August the CRL from the FDA for its Viaskin Peanut allergy patch. The agency wants DBV to modify the patch, which means a new human-factor study. Officials also are requiring clinical data for the modified patch. DBV needs to provide more details on chemistry, manufacturing and controls as well, though the agency cited no safety concerns. The CRL didn't amount to much of a surprise, since the FDA canceled an advisory committee meeting that had been scheduled for May and asked DBV for more info.
RBC Capital analyst Kennan MacKay said in a report that the Aimmune buyout makes for "a near best-case resolution to Palforzia's COVID-19 headwinds," though CEO Dallas described the matter somewhat differently. "The macro way to think about this is that our launch coincided exactly with the COVID-19 pandemic, which was kind of like the perfect storm at the time," he said. "There may have been a little bit of delay in the launch, but certainly [the pandemic is] not having any impact in the ultimate potential of Palforzia, and the value that Palforzia plus the Characterized Oral Desensitization Immunotherapy [CODIT] platform brings to the field of food allergy." CODIT involves the patient taking in controlled, increasing amounts of allergen protein. Over time, the patient's immune system begins to tolerate larger amounts; those levels are maintained with a consistent therapeutic dose.
Nestle 'got itself a bargain'
Allergists, Dallas pointed out, are mostly community-based doctors who "basically closed their practices as they tried to figure out how to deal with this. That remained true for the rest of March and to the end of April. In May, we started to see things turn around. Since the beginning of June, we've seen an inflection in all of our traditional launch indicators," he said, including the number of doctors and patients registered in the risk evaluation and mitigation strategies (REMS) program required on Palforzia's label. To sign up with the REMS takes doctors about five minutes. For them to get their patients enrolled takes about 10 minutes. "Importantly, each of these things only has to be done once," he said. REMS in some cases "have been fairly arduous," he allowed, but with Palforzia the program "has not surfaced at all as a hurdle."
Approval in Europe is expected before the end of the year. The application was filed in middle of 2019, and Aimmune is "coming to the back end of the approval process," Dallas said. The company filed in Switzerland at about the same time. "That process takes a little longer," and the go-ahead is likely around the end of first quarter of next year, he said. The market is "about the same size in Europe as it is in North America," and Palforzia will benefit from Nestle's global footprint. "We're already well connected to the allergy community in Europe because of the portfolio we promote today," CEO Behar said.
Piper Sandler analyst Christopher Raymond called the takeout "a Pyrrhic victory of sorts," and foresaw no obstacles to the arrangement closing. "While the premium paid over Friday's close is impressive, we remind investors [that] this name started 2020 right about at this level before the pandemic and the resultant shut-down of allergy clinics across the U.S. essentially killed the launch of Palforzia." Surveys suggest "almost universal awareness and willingness to prescribe Palforzia, and we think this therapy has $1 billion-plus potential in the intermediate term," he wrote in a report. "As pandemic-related disruption recedes and Palforzia's true demand begins to manifest, it will be deemed that Nestle got itself a bargain here."