More than a third of the money raised through biopharma financings in 2020 was raised by companies developing either a therapeutic or a vaccine for COVID-19, yet completely wiping away those totals still leaves the year with $76.8 billion, a full 12% more than the next highest year.
The pandemic has shined a spotlight on the industry like never before, and hundreds of companies have capitalized on the attention. Of the COVID-19 companies, the vast majority have raised money on the public markets or through private placements. Very few – only about 9%, representing 11% of the funds – were done via venture capital rounds.
In fact, by removing all of the financings completed by COVID-19 companies, not only does the year still hit the record for the most money raised, but IPOs and VC rounds are still on top and public/other financings (private placements and other private raises by public companies) are very close to the top ($11.2 billion vs. $11.3 billion in 2019). Follow-on offerings fall at about $26.5 billion compared with the record $43.6 billion in 2015.
As of mid-November, the biopharma industry has raised a total of $119.54 billion through 1,367 financings. COVID-19 companies represent $42.78 billion of the total, or 36%, through 306 financings.
While amounts raised through first-quarter financings were somewhat level with last year, activity ramped up in the second quarter as the U.S. began to experience the wrath of the virus.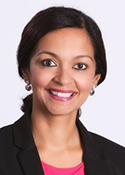 "Everyone expected there to be a pullback in funding, but it hasn't quite panned out that way," said Ruchita Sinha, a venture partner with AV8 Ventures, who spoke during the BIO Investor Forum, sponsored by the Biotechnology Innovation Organization (BIO), in October. Instead, there has been a massive adoption of digital technologies and efforts to develop therapeutics and vaccines that started at around 30 in late February and jumped to 810 just nine months later.
The overall sentiment is that science will bring the world out of the pandemic, which has led to increasing investor interest, Sinha said. "I call it the halo effect."
Most of the venture capital deals are for oncology or rare diseases companies, with the top amounts going to platform companies, said David Thomas, BIO's vice president of industry research. "One would think the rise in investment is driven by the COVID companies, but in the data, we don't see that," he said.
According to BioWorld data, only 43 (9%) of the 491 VC deals completed so far in 2020 were done by COVID-19 companies, representing $2.6 billion (11%) of the $24.8 billion total. In contrast, the amounts raised for follow-ons and public/other financings represent 41% and 63% of the totals, respectively, while IPOs for COVID-19 companies are about 12% of the total raised this year.
"Venture capital is a long investment cycle business," noted Bruce Booth, a venture capitalist with Atlas Venture, in a life sciences blog from earlier this year. Most industries are affected by consumer demand and employment, but biopharma plays a role in providing innovative therapeutics to fulfill unmet needs through many years of research. "That disconnect from conventional economic cycles is one of the reasons why biopharma tends to outperform other sectors during financial recessions."
Public biopharma companies have clearly fared better on the markets than other sectors. For the first nine months of 2020, U.S. biopharma IPOs returned an average 45% increase in share price value at market close, with 68% recording valuation gains since their debuts.
The stock prices of 11 IPOs done by COVID-19 companies are up an average of 71%, while the 74 follow-on offerings completed by pandemic-focused companies have risen an average of 17%. Across the board, the Nasdaq Biotechnology Index is showing a gain of 16% since the start of the year, compared with only about a 1% increase for the Dow Jones Industrial Average.
Booth noted in a blog from July that IPOs are performing "incredibly well in 2020" with eager investors. "Oversubscription, upsizing, and going above the range seem strangely commonplace in this market."
For IPOs of COVID-19 companies tracked by BioWorld, stock price changes range from a 367% increase since Tubingen, Germany-based Curevac NV's debut in August to a 64% decrease since Suzhou, China-based Kintor Pharmaceutical Ltd.'s IPO on the Hong Kong Stock Exchange in May. For follow-ons, the range is from a 368% increase since Cambridge, Mass.-based Moderna Inc.'s financing in February to a 77% decrease since a May offering conducted by Akebia Therapeutics Inc., also of Cambridge.
Both Curevac and Moderna are developing vaccines for COVID-19, CVnCoV and mRNA-1273. Both are based on the messenger RNA technology and Moderna recently presented 94.5% efficacy results with mRNA-1273. Kintor has provided its anti-androgen proxalutamide to a phase II trial in Brazil. Preliminary data are expected by the end of the year. A clinical study in Texas of Akebia's vadadustat, a hypoxia-inducible factor prolyl hydroxylase inhibitor, for acute respiratory distress syndrome, a complication of COVID-19, is actively enrolling patients.
But those four are among hundreds of shots on goal meant to weaken or annihilate the SARS-CoV-2 virus, and billions of dollars are being spent on research and development, as well as manufacturing. With reports in the last few weeks of three vaccines showing more than 90% efficacy, including Russia's Sputnik V, as well as Pfizer Inc. and Biontech SE's BNT-162b2, there are questions as to whether large sums of capital will translate later into more drugs and value for patients and shareholders.
"Without a meaningful constraint on the supply of capital, less robust ideas and weaker therapeutic concepts will also get funded alongside the smarter bets," Booth wrote, adding that valuations will likely rise and overheat, particularly in "over-hyped areas, like immuno-oncology a few years ago, or like the number of COVID-related programs now being funded."
While it is unclear at this point exactly how much of the money raised is being funneled to COVID-19 programs, biopharma companies are spending significantly more money on research and development programs this year. An analysis by BioWorld's Peter Winter noted that the amount invested in R&D in the first nine months of 2020, by companies with a market cap of greater than $1 billion, rose by 21% over the same period in 2019.
Whether the increase in funds by investors and biopharma companies will eventually result in better treatments for patients is a question to be answered in the years to come.
"Only in hindsight," Booth noted, "will we know whether this tidal wave of capital hitting the sector was put to good use or not."