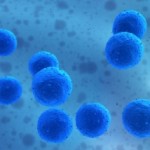 Stem cell therapies may be relatively early stage, but that hasn't stopped their developers from giving some serious thought to late stage issues like reimbursement and health economics.
At the recent 2011 Stem Cell Meeting on the Mesa, panelists debated how careful consideration of such issues might help them avoid following in the footsteps of Dendreon Corp. First hailed as a front-runner of the cell therapy field for getting FDA approval of prostate cancer vaccine Provenge (sipuleucel-T), Dendreon has since become the red-headed stepchild of many analysts and investors due to its failure to gain commercial traction for the product.
That failure is blamed largely on the drug's high price ($93,000), which has created reimbursement headaches galore, and some say is not justified by its four-month survival improvement. At the stem cell conference, Cytori Therapeutics Inc. CEO Christopher Calhoun emphasized the need for cell therapy firms to carefully consider their cost of goods. Cell therapies are going to be more expensive than drugs, agreed Sangamo BioSciences Inc. CEO Edward Lanphier. The key will be ensuring that cost is justified by the value the treatment provides.
Many of the most advanced adult stem cell treatments are focusing on critical limb ischemia, and Keith Murphy, CEO of Organovo Inc., cautioned that these patients "aren't going to pay a five-figure price" for treatment. That might make the indication economically challenging for expensive autologous approaches.
But for companies that can price their drugs well and navigate reimbursement, there is value to be had, despite the relatively high cost of cell therapy. Brian Piper, senior director of the strategic investment group at Shire Pharmaceuticals Inc., noted that much of what drove his firm to make its $750 million buy-out of Advanced BioHealing Inc. was that ABH was "able to take this underperforming asset and give it new life."
The asset, Dermagraft, a cell-based treatment for diabetic foot ulcers, had been unsuccessful in the hands of Smith and Nephew plc. But ABH grew revenues from $8.6 million in 2007 to $146.2 million in 2010. The key thing ABH sorted out that Smith & Nephew didn't, according to Piper, was reimbursement.
Editor's note: See more photos of key speakers from the 2011 Stem Cell Meeting on the Mesa on BioWorld's Facebook page.