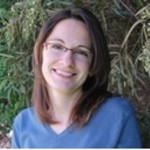 As many of you know, after six wonderful years with BioWorld, I'm moving on to take a position as associate director of corporate communications with Ironwood Pharmaceuticals.
When BioWorld asked me to write a farewell blog post, I jumped at the opportunity. But I struggled with how to "frame up" the story (to use reporter lingo one last time). Maybe I should recount favorite memories (our BIO 2009 party would have to be near the top). Or lessons learned (ask the "obvious" question – you might get an unexpected answer). Or maybe top quotes I've heard in interviews. I will never forget when a buysider said, "Selling a company is a lot like wetting your pants – it feels really good for the first few seconds until you realize what you've done."
But in the end, rather than writing a new story, I think I'll let my existing stories do the talking. I've written more than 1,000 articles during the last six years, and BioWorld has graciously allowed me to provide you with my top five favorites, free of charge.
1. May 6, 2010 - Biotech Diaries: BioWorld Goes Behind the Scenes with VentiRx
This was BioWorld's first shadow story, in which a reporter follows a biotech exec for a full day to get a behind-the-scenes look at what really happens during those closed-door meetings. From biz dev pitches to board updates to late-night networking, this was easily the most I've learned (and the most fun I've had) writing an article.
2. 2010 20th Anniversary Magazine – Who's Who: Tracking Biotech's Original Movers and Shakers
In 1990, BioWorld's first issue named 34 CEOs, scientists, financiers and regulators poised to shape the future of the biotech industry. In 2010, for BioWorld's 20th anniversary, I tracked them all down. One of the most fascinating projects I've ever had the pleasure of undertaking.
3. Oct. 25, 2007 - Biotech Boldly Goes Where Only Science Fiction Has Gone Before
This early BioWorld Perspectives article is a wretched hive of scifi quotes and clichés – and I think BioWorld readers had almost as much fun finding the hidden references to Star Wars, Star Trek, Firefly, Men In Black, E.T. and more as I had releasing my inner geek.  
4. Nov. 14, 2011 - Reg-A, Crowd-Funding Bills Expand Options for Biotechs
This was the first in a four-part series exploring how a handful of capital formation bills under review in the Senate might impact biotech. At the time, awareness of the bills was low, but they eventually passed as part of the JOBS act and I continue to believe they will significantly benefit our industry.
5. March 3, 2008 - PFS Coming Into Its Own, but Just One Factor in Avastin OK
I picked this one because it's a standard analysis of hard news, which I think is where BioWorld truly excels. It's not fancy, but it's the kind of thing I've loved sinking my teeth into every day for the last six years.  
Hope you enjoy these stories! And now, I'm off to help Ironwood tell their story. Hopefully you'll read about them soon . . . maybe even in the pages of BioWorld.