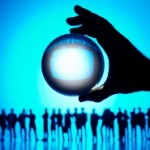 BOSTON ? Amid all of the excitement that comes with the biopharma industry's largest annual gathering in Boston this week, I'm worried about the future. The U.S. has lost too much ground ? due to the obvious partisan gridlock in Washington, regulatory disincentives and the scarcity of funding ? so much that its powerful lead in developing biotech drugs will never recover.
What worries me most is the passive acceptance of it all. A few examples to illustrate from BIO 2012:
During Tuesday's keynote luncheon, when two former U.S. treasury secretaries droned on about the dangers of our teetering world economy, BIO's President and CEO, Jim Greenwood said lawmakers are bound for another "mother of all lame ducks" session, and that they will just kick the problem cans down the road beyond the next presidential election. So, we should just accept that more growth time will be wasted as politicians fight for power and bicker ad nauseam? Private business wouldn't have the luxury of government. Do, or die.
I was also pretty shocked during that keynote to turn around and see that more than two thirds of the luncheon's 2,300 attendees has slipped out before the speakers finished. It always happens near the end of talks, but the en masse exit was embarrassing. Are people just numb to economic woes? Bored? One guy near me threw his head back for a nap and snored freely until nudged.
On Wednesday morning BIO released a survey of Americans and biotech execs about the state of biotech with some unsurprising answers: Everyone remains optimistic about the future of the science, but dismal about regulatory burdens and a weakened economy. Most interesting was that more than half of the execs said they've been approached by foreign governments or foreign business development organizations to move operations and jobs overseas. Who can afford to ignore the offer of desperately needed funding support?
As Greenwood said, we're at an obvious critical crossroad. We risk losing America's leadership in biotech innovation. And it's happening right now.
Looking back to a 2007 BIO survey, almost two-thirds of industry execs said regulatory burdens were their biggest worry. In 2012, it was virtually the same (55 percent in 2007, compared to 62 percent in 2012). No progress. Nada. In 2007, 9 percent said taxes were a top challenge for the next decade. This year 27 percent rank it as a critical issue.
Sen. John Kerry (D-Mass.) was a no-show as Wednesday's keynote luncheon speaker. Greenwood said he had more important obligations in DC. I'm glad he's staying on the job, but I hope he's using some of that time to do something for biotech.
I'm not trying to be a buzzkiller at biotech's biggest party. And I don't have the answers to the governmental gridlock that's stifling industry growth and encouraging moves to other countries. Instead, I'm patriotically appealing to all of the 17,000+ attendees to use the power of the democratic process to lean on our lawmakers and not acquiesce to what currently seems like America's inevitable stumble as the leader in biotech drug development. Naïve? Maybe. Ever hopeful? Absolutely.