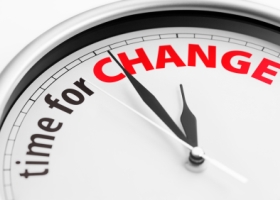 Kudos to the folks at Biotechnology Industry Organization (BIO) for selecting the industry's "hot button" issues for panel discussions at the annual BIO Investor Forum (BIF) just concluded in San Francisco. In years past it has been my experience that any panel, no matter what the topic, that ran alongside sessions reserved for company presentations during investor-focused events, was thinly attended at best.
In those heady days of biotech, not that long ago, the rush was on to learn about the latest innovation from companies. Dollars were readily available for investment and biotech execs gave their presentations to a full room.
Bob Dylan's The Times They are A Changin' provided an apt interlude tune played before the start of one session. It was a refrain frequently expressed during the standing-room-only audiences for the BIF business roundtables devoted to investing.
We all feel it. Biotech investment meetings have a different buzz about them these days.
Since the emphasis of BIF is on early and established private companies as well as emerging public companies, the agenda had a heavy dose of business roundtables focused on early stage and creative financing and partnering strategies. This has been a tough arena to raise venture capital and will continue to be so for the foreseeable future.
"During the past five years we have seen people investing out of fear rather than with conviction," noted Srini Akkaraju, managing director at New Leaf Venture Partners. "We are in a tough fundraising environment and it is only going to get worse," he added.
Akkaraju was one of the participating panelists on "Forecasting 2013: Trick or Treat?" the closing plenary session at BIF. (See this Oct. 15, 2012, BioWorld Insight story: Has Biotech Reached Its Peak? Analysts Say Room for Growth.)
He was also critical of the fact that biotech investors need to be more creative with their investment time horizons since they are dealing with 15-year businesses and trying to fit them into a five-year box. Venture capitalists are heading for the exit door after five years, precisely at a time when companies are beginning to emerge with strong data. This is a good opportunity to continue investing and not exiting. These are certainly structural issues for the venture industry to solve.
On the capital markets front, biotech is on a roll. According to Evan McCulloch, portfolio manager at Franklin Templeton Investments, the biotech sector appears to be fairly valued at the present time, and there is certainly room for the sector's value to increase. Panelist Bryan Roberts, partner at Venrock, agreed, particularly if companies continue to report strong data for their drug candidates.
The consensus was that it will be the large cap companies that will drive biotech's collective performance with the smaller cap biotech companies still struggling to garner attention from investors.
We won't have long to wait to see if these predictions hold true. Biotech investors will be flocking back to San Francisco in January for the always exciting JP Morgan Healthcare Conference.
BioWorld Insight will be there to take the industry's temperature and report on what investors believe 2013 has in store. We'll also be taking a deeper dive into the financial and business issues impacting on biotech companies in the run-up to the end of the year – make sure to stay tuned looks like it will be an eventful time for us all!