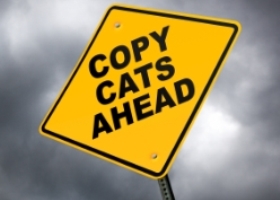 I recently took a few months off from daily deadlines to explore the evolving world of biosimilars for the newest BioWorld Data report, The Biosimilars Game: A Scorecard for Opportunities, Threats and Critical Strategies. It was quite an eye-opening adventure.
Even though I've been covering biosimilars for BioWorld for a few years now, I was surprised at the impact these follow-on biologics (FOBs) are having throughout the world, given that the European Union (EU) is continuing its two-year approval slump and no biosimilar candidates have stepped up to bat yet in Canada or the U.S.
Some of my surprise undoubtedly stems from a lifetime of watching the home teams play. With that caveat in mind, I'll share a few of the stats that had me doing a bit of a double-take:
The number of EU and U.S. clinical trials for biosimilars being conducted by foreign companies that have never played in highly regulated markets before;
That Malaysia adopted a biosimilar regulatory path, based on that of the EU, a year before the World Health Organization released its guidelines and nearly two years before Congress cleared the way for a U.S. path. But countries like China, Israel and Russia have yet to draft a biosimilar rulebook;
That Australia, Brazil, Japan, Malaysia and South Korea have all approved at least one official biosimilar, while the FDA is still waiting for its first application. In all fairness, most of these countries had their regulatory path in place at least a year before the FDA had the authority to lay out its ground rules. However, Brazil, which has approved two biosimilars since 2010, got into the game the same year as the FDA;
The emergence of the MENA region (the Middle East and North Africa) as a growing market for biosimilars and other drugs;
That Cuba is a major dealmaker and biosimilar partner in several emerging markets;
The diversity of the players, especially since some of the most ambitious ones on the global field are not the major league biopharma teams. For instance, Geneva-based BioXpress Therapeutics SA is working on a pipeline of 18 biosimilars, including 16 monoclonal antibodies (MAbs), and Sapporo, Japan's Gene Techno Science Co. Ltd. has nine biosimilars in development, including six MAbs, plus a biosimilar filgrastim awaiting Japanese approval;
The position biosimilars and other FOBs play in helping many emerging markets break into the biologics field. That's especially true in South Korea, which is looking to become a world leader in biosimilar development. Thanks to a package of financial and institutional aids for biologic testing and production facilities it provided a few years ago, the South Korean government expects that, by 2015, the country's new biosimilar sector will have created 120,000 jobs, contributed $2 billion to the gross domestic product and generated $1 billion in exports. By 2020, South Korea predicts biosimilars made in that country will account for more than one-fifth of the global market.
Another statistic that caught my attention is the sheer number of biosimilars being developed worldwide. As of December, the FDA had received 50 requests for initial biosimilar discussion meetings, referencing a total of 12 biologics. But globally, more than 276 biosimilars are in the pipeline, referencing 19 MAbs, as well as other biologics such as epoetin, etanercept, filgrastim, insulin and interferon. (That's not counting all the companies that haven't fully disclosed their pipelines.)
In other words, while biosimilars may still be in the sandlot in the U.S., they're already headed toward a world series elsewhere.