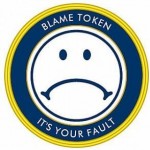 By Ilene Schneider, BioWorld Perspectives Contributing Writer
Biopharma CEOs sometimes pay for the sins of their companies. But is it fair to single out just one person when the failure of the company, or the unethical behavior of the company, is the result of many people's actions?
Oddly, on the same day as I pondered this question, I read about Jim Tressel, the Ohio State University head football coach who resigned because of the violations of some of his players. Like cases involving biopharma CEOs, it leaves many questions unanswered, such as how much Tressel knew, whether he reported things in a timely manner, the role of the administration, and even how much control his position allowed over the violations committed and reporting of them. Who wins when the infractions result in the exit of the coach?
While biopharma CEOs may call more of the shots than a head football coach with layers of university administrators above him, the pattern is similar, and not completely fair. There are many layers of blame, but they fall on one obvious individual.
As reported by BioWorld Today Washington Editor Mari Serebrov on the BioWorld Perspectives blog, "the FDA and the Departments of Justice and Health and Human Services have held corporate officers to the fire, banning them from the industry, imposing hefty personal fines, forcing them to pay restitution, sending them to jail or all of the above."
Serebrov added that such criminal penalties make sense "if the government can prove beyond a reasonable doubt that a CEO conceived or knowingly condoned an illegal marketing scheme." But when one corporate official is held responsible for the actions of many employees (sometimes in various countries throughout the world), just to "send a message," it "goes against the spirit of innocent until proven guilty.'"
Examples from Intermune and Imclone Apparently, the federal agencies are using such extreme punishments against biopharma CEOs as a last resort. It seems that public guilt and humiliation, multimillion-dollar corporate fines and removing the company's Medicare participation are not strong enough punishments or hurt the patients whose health depends on the firm's drugs, according to the BioWorld Perspectives blog.
Some of the examples may seem extreme if more people were at fault. For instance, one former CEO was convicted in a September 2009 trial, relating to a press release. According to Pharmalot, W. Scott Harkonen, the former head of Brisbane, Calif.-based InterMune Inc., was "sentenced for wire fraud in connection with disseminating false and misleading statements about clinical trial results for its Actimmune drug." He did not get jail time, though. His sentence was three years of probation, six months of home confinement, 200 hours of community service, and a $20,000 fine.
Then, there is the question of how well such sanctions can be enforced. Former ImClone Systems Inc. CEO Sam Waksal, Martha Stewart's pal, was sentenced to seven years in prison after pleading guilty to securities fraud, bank fraud, conspiracy, perjury and obstruction of justice and was permanently barred from serving as a director or officer of any public company, according to BioWorld Insight Editor Trista Morrison.
Waksal had other ideas, and now he is working in the domain of a private biotech company. He began to establish the groundwork for Kadmon Pharmaceuticals LLC, a private biotech company in New York that plans to acquire and develop drugs for cancer and infectious diseases, and now is seeking $50 million from investors. The company was incorporated in 2003, when Waksal was still in prison, and Waksal turned on the publicity machine shortly after his release. The company has a management team in place and research programs involving statins for influenza and antibodies for cancer, as well as plans to make an acquisition in the cancer space. Waksal said he is confident that there will be investors in the venture.
If Waksal can get around the issue of being barred from one kind of company and land on his feet at another, what has been accomplished? Federal agencies are just giving CEOs who have made mistakes license to figure out other ways to be players in the market.
There has to be a better way of sharing blame when the biopharma CEO is not the one who is solely responsible for a gross infraction of the rules. As long as the ultimate victim of the punishment is not the consumer, all of the guilty parties need to acknowledge and accept punishment for the problem. However, the punishment has to fit the crime and has to be enforceable, or such sanctions make a mockery of the whole system.