Despite the fact that private biotechs raised just $1.76 billion in the first five months of 2011 – putting this year on pace to be not only worse than last year, but worse than the dreaded low of 2008 – Seed and Series A funding accounts for a bigger piece of the pie.
You heard that right. According to data from BioWorld Insight and BioWorld Snapshots, Seed and Series A rounds accounted for a healthy 27.5 percent of private biotech funding so far in 2011, up from just 17.7 percent in 2010.
Here's the catch. The biggest start-up round this year was the $200 million raised by cancer company H3 Biomedicine, and it wasn't vent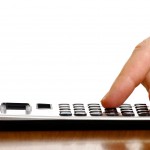 ure money. H3 is a subsidiary of Eisai Co. Ltd., which provided its start-up funding. Similarly, the second biggest round this year ? $100 million raised by oncology and infectious disease start-up Ascletis Inc. – wasn't venture money either. The round was led by Hangzhou Binjiang Investment Holding Co. – a holding firm for Chinese real estate billionaire Jinxing Qi, and additional money came from Ascletis' CEO and other private entrepreneurs.
What does that say about the changing role of VCs in funding innovation and the new normal for start-up biotechs? Find out at BIO 2011!
Starting Up Biotechs in the New Normal World
10 AM Wednesday, June 29, 2011, Room 149AB